Main content starts here, tab to start navigating
ROOFTOP PATIO REOPENING THURSDAY, JUNE 25TH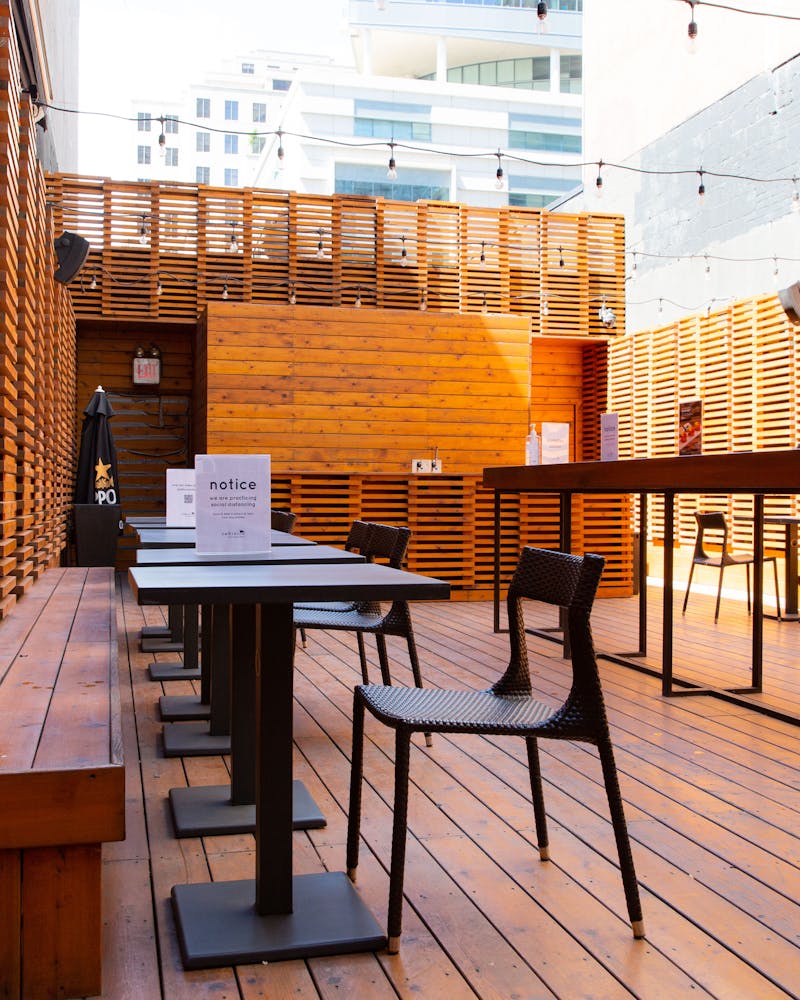 We are excited to welcome you back to our rooftop patio. Seating is limited, so please call 647-748-0222 to reserve your table. To learn more about what to expect when visiting JaBistro, please visit jabistro.com/covid19/. Thank you for your continued support. We look forward to seeing you soon!
Introducing Two New Desserts In Partnership With NEO COFFEE BAR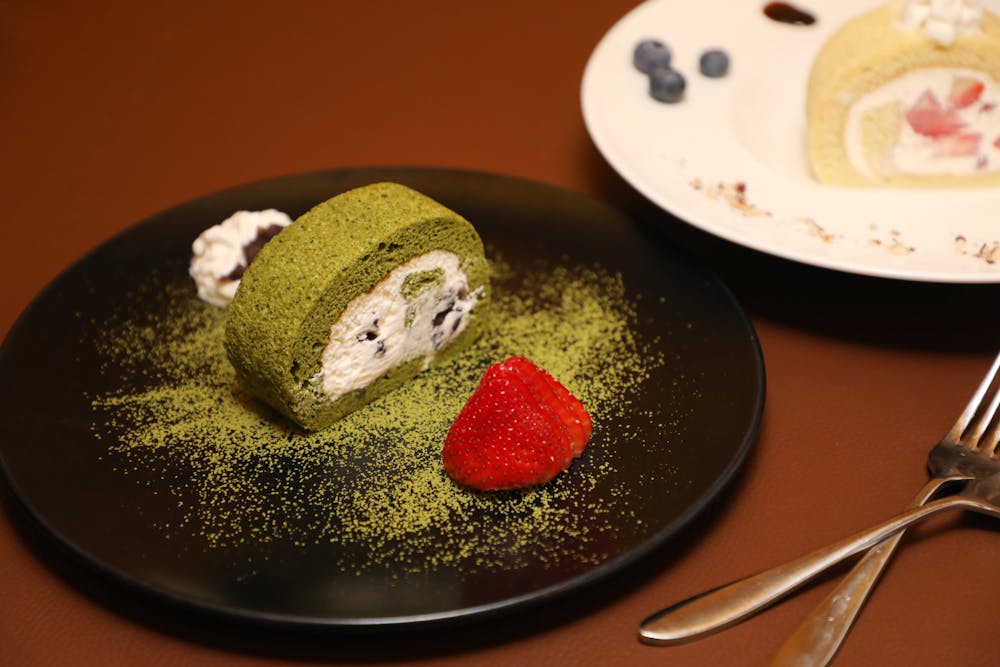 For the perfect ending to your meal, our two new desserts will surely satisfy any sweet tooth. In partnership with NEO COFFEE BAR, a unique brand of Japanese-style cafés in Toronto, we will be offering two desserts crafted by their pastry chefs beginning March 2—the NEO Chocolate Matcha Lava Cake and NEO Roll Cake.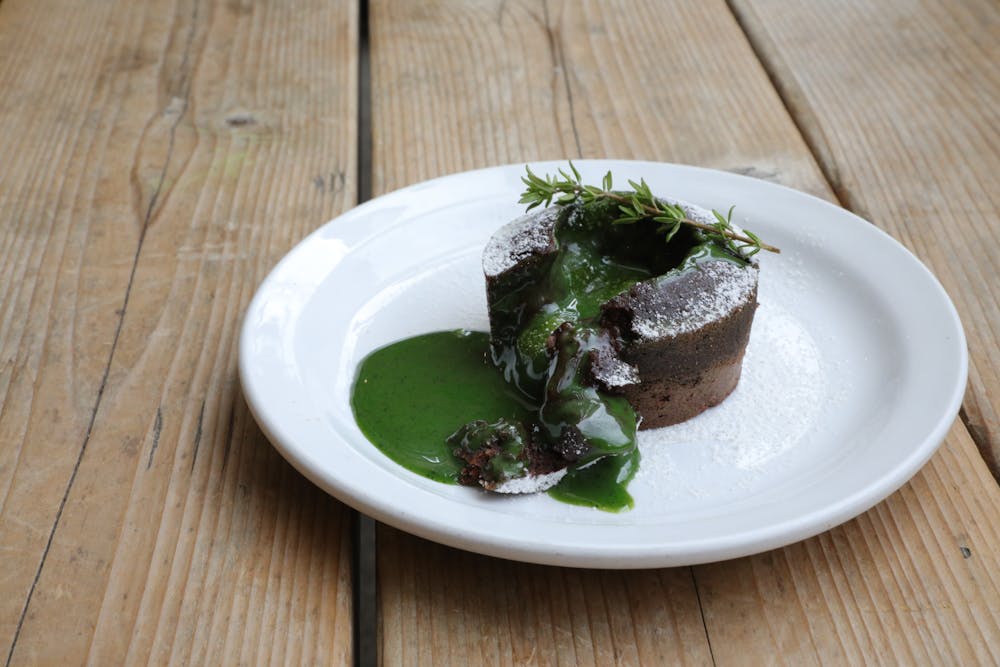 The NEO Chocolate Matcha Lava Cake is a rice and moist chocolate cake filled with a sweet matcha white chocolate filling. Be mesmerized by the chocolate flowing out when you start to dig into this decadent indulgence.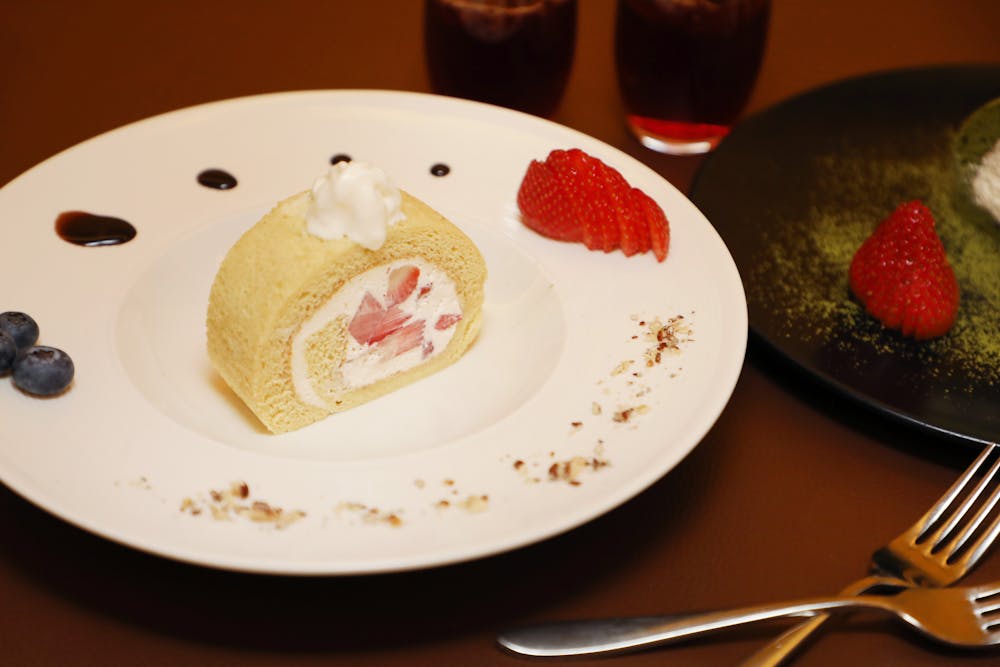 The NEO Roll Cake is truly a slice of heaven with delicious cream, fresh fruits, and other ingredients wrapped in a light and fluffy sponge cake. Depending on available seasonal flavours, cake slices may vary each day.
Make your reservation at JaBistro today to taste our new desserts—we cannot wait to share these sweet delights with you.
Valentine's Day 2020 at JaBistro
This Valentine's Day, make it one to remember.
For the best Valentine's Day dinner in Toronto, we invite you to a romantic evening out at JaBistro where our chefs have thoughtfully prepared two exquisite features just for you and your loved one.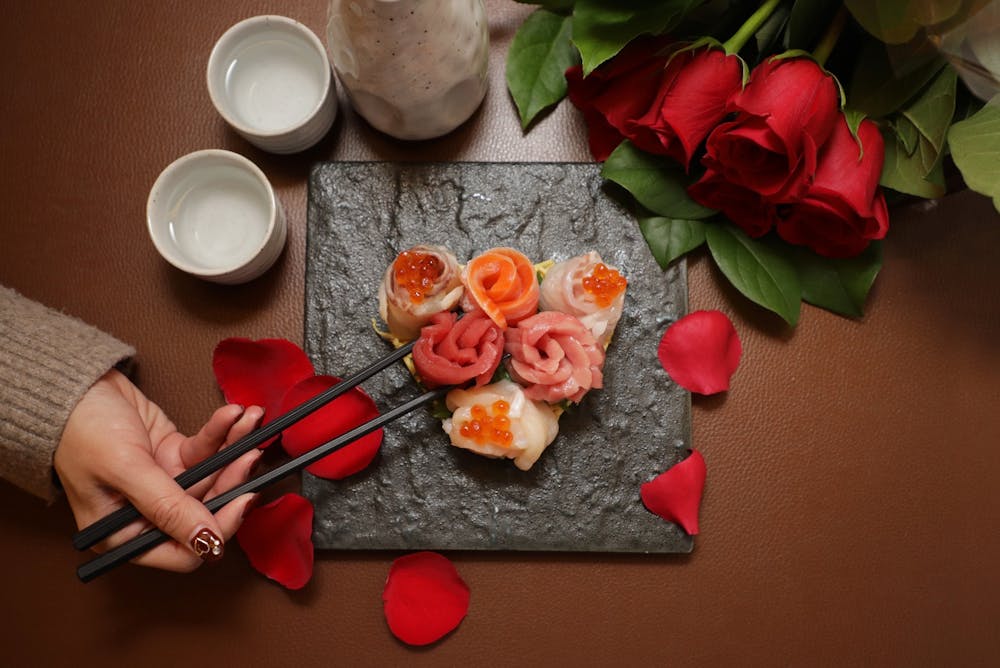 Stop and taste the roses
Elevate your traditional rose bouquet with our Sashimi Bouquet feature. It is artfully designed with six blooming sashimi roses using only the freshest seafood. At $39, it pairs wonderfully with our regular menu of sushi and entrées, cocktails, and sake list for a delicious lunch or dinner date.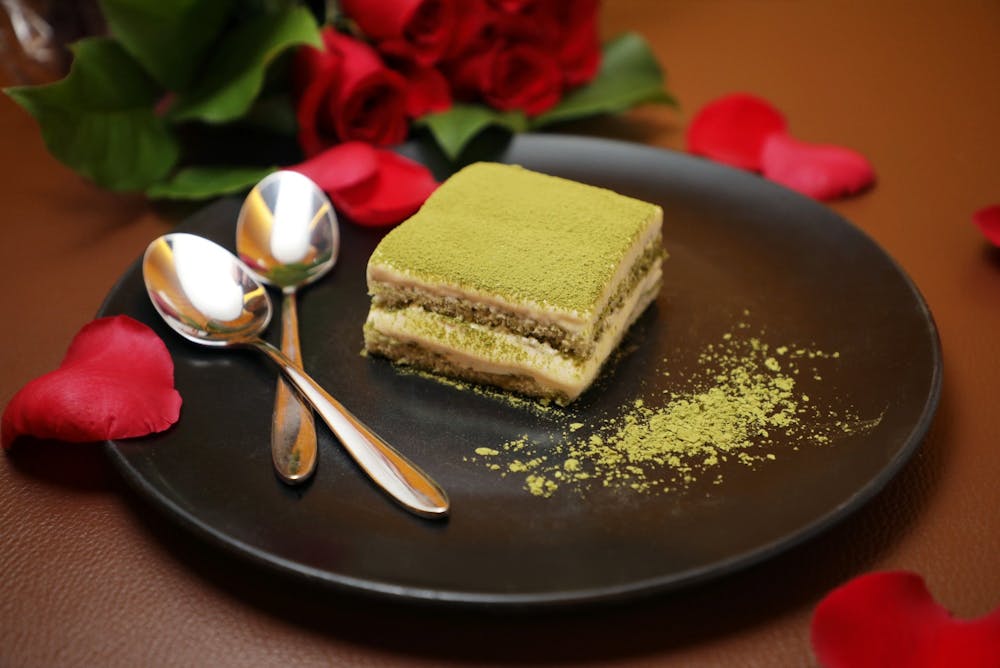 A matcha made in heaven
End your dinner or lunch on a sweet note with our Matcha Tiramisu, a light and lovely Japanese twist on the traditional Italian dessert. With layers of sweet cream and premium matcha, it's perfect for sharing at $12.
For the most indulgent and romantic Valentine's Day dinner in Toronto, book your table at JaBistro today. With luxe features just for the occasion, it will be a fine dining experience worth remembering with your special someone.
JaBilicious 2020 Has Arrived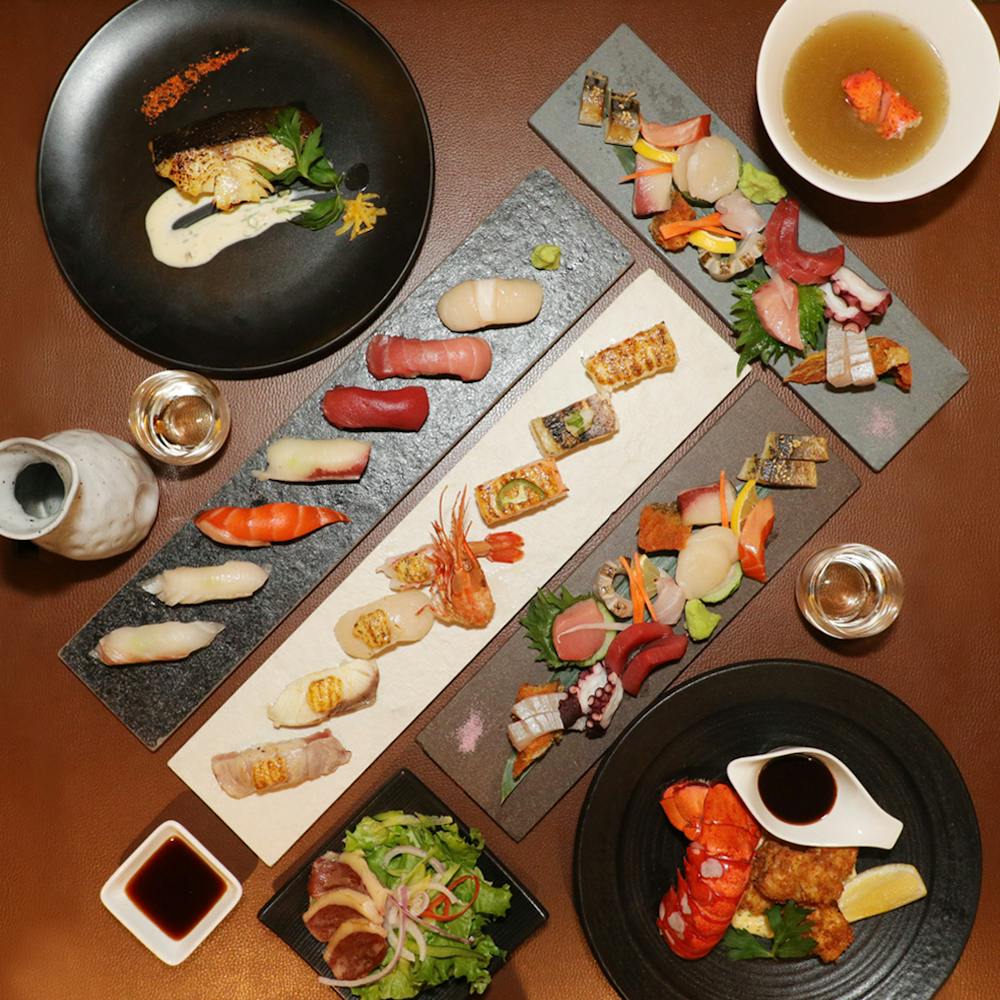 From January 31 to February 13, 2020, enjoy a delicious five-course prix fixe dinner menu at JaBistro for $77.
This event only comes twice a year where guests are invited to experience a curated prix fixe menu showcasing our best-selling culinary creations. From start to finish, embark on a decadent adventure full of unique flavours and textures.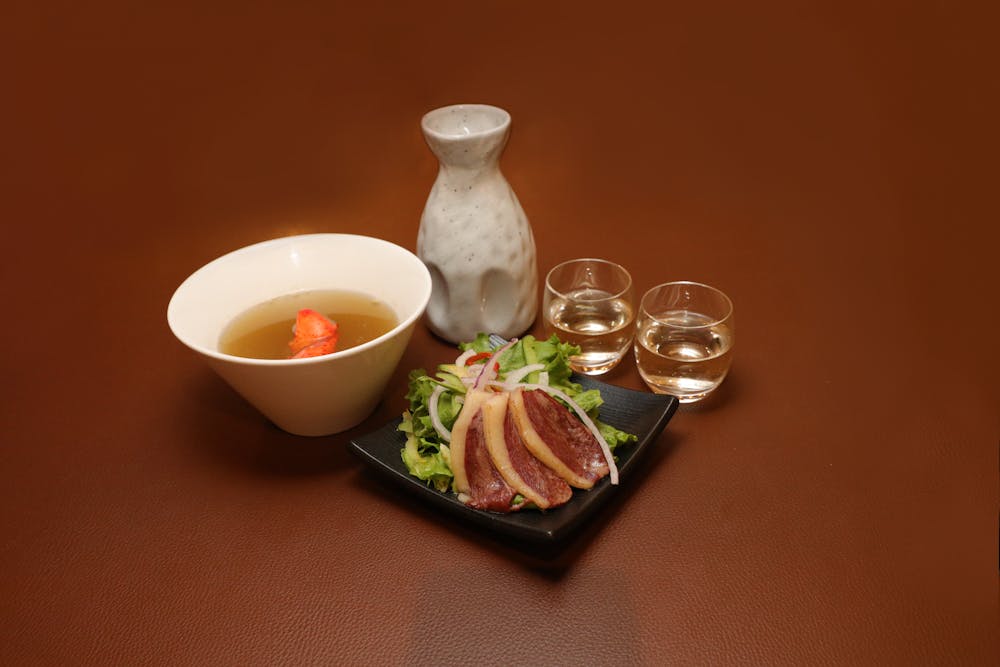 To start, guests have a choice between a soup or salad. Dive into our classic Lobster Miso Soup, rich miso soup broth topped with tender lobster meat, or our Kamo Salad, a refreshing salad with juicy sous-vide duck breast.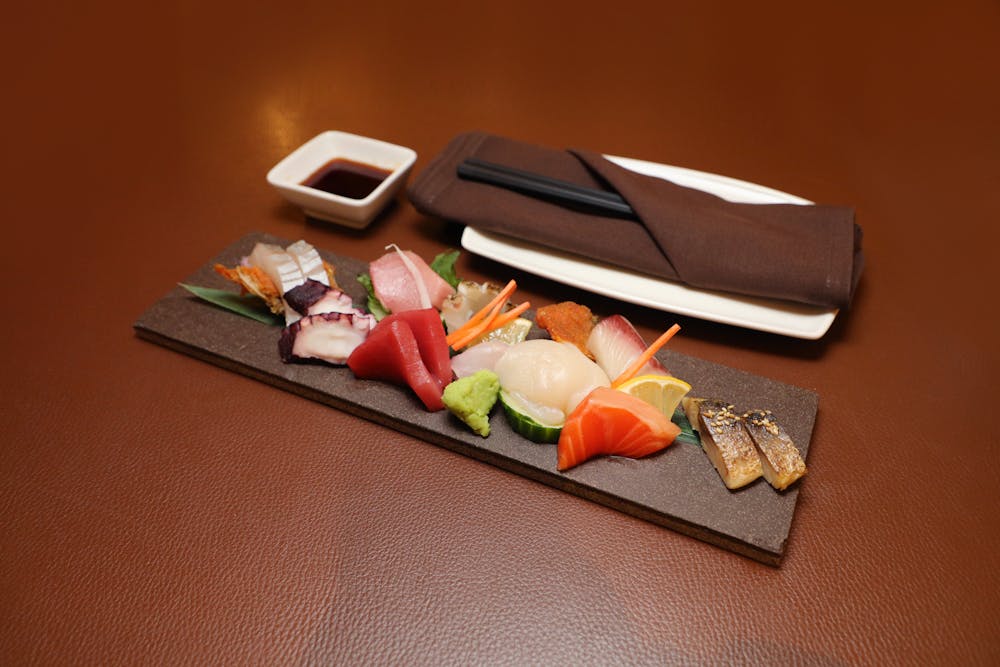 Following your appetizer is our Sashimi Sampler filled with luscious assorted sashimi pieces of our freshest catches of the day.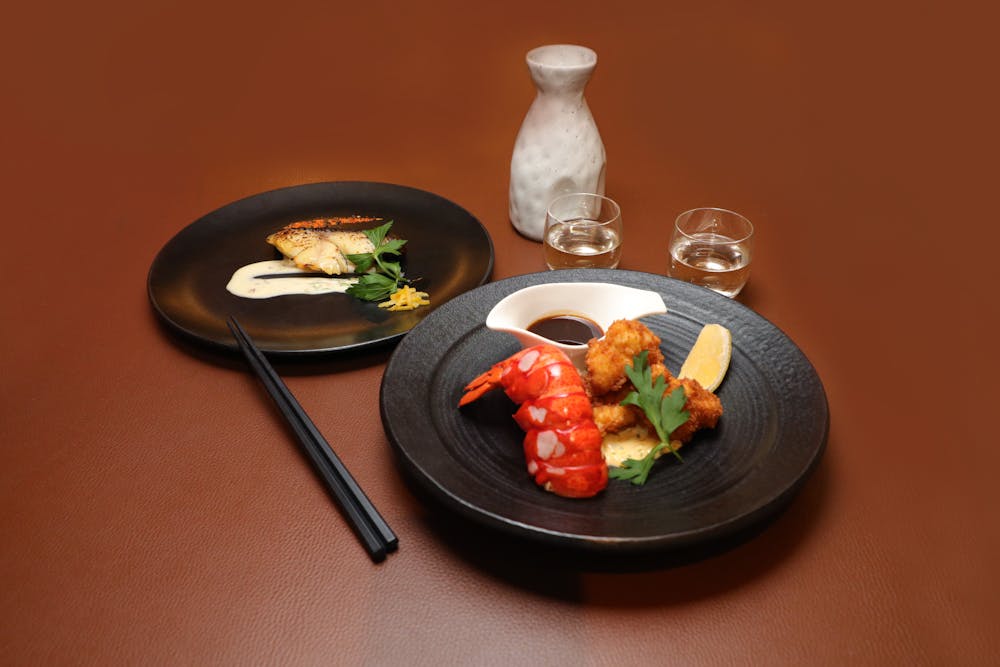 For your entrée, choose either our Lobster Furai or Gindara. Featuring crisp, deep-fried lobster with homemade tartar sauce, our Lobster Furai was exclusively created for JaBilicious and will soon be included in our main menu. Our Gindara is a guest favourite with perfectly grilled black cod with savoury saikyo miso.
Next, enjoy your pick of our Nama sushi platter with classic nigiri or our Aburi sushi platter with blow-torched nigiri and oshizushi.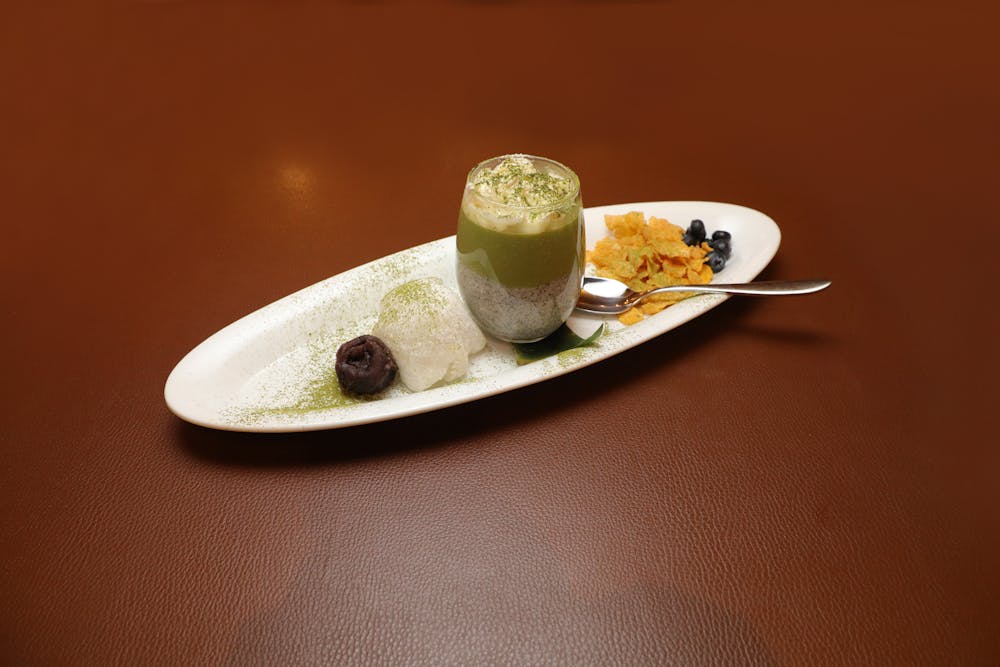 And for the perfect ending to your meal, our chefs have masterfully concocted a delightful dessert just for JaBilicious, a layered matcha and black sesame panna cotta with mochi ice cream.
Elevate your experience by adding a sake pairing for $38 where we select sakes from our extensive drink menu that will go perfectly with four courses of your dinner.
As JaBilicious is for a limited time only, we strongly recommend making reservations to guarantee your spot. We look forward to hosting you!
December 10, 2019 - Kinka Family Restaurants Sweeps Toronto Star Readers' Choice Awards
TORONTO, Dec. 10, 2019 (GLOBE NEWSWIRE) -- Canada's leading hospitality group, Kinka Family, proudly announced that it was the recipient of five awards by the Toronto Star Readers' Choice Awards, including Best Asian Restaurant and Best Café/Bistro.
Founded in 2009 in Toronto, Ontario, Kinka Family aims to revolutionize the dining and hospitality industry in North America through its diverse portfolio of restaurants and cafés centred on Japanese cuisine. Among the company's portfolio are KINTON RAMEN, KINKA IZAKAYA, KINTORI YAKITORI, JaBistro, and NEO COFFEE BAR. The company also operates restaurants in Montreal, Chicago, Tokyo, and Seoul.
This year, the Toronto Star, one of Canada's most read newspapers, published the winners of its first Readers' Choice Awards. The competition allowed its readership to cast their votes across various sectors including retail, health, entertainment, and hospitality. The awards are held in high regard for recognizing outstanding businesses and professionals across the city.
After more than 40,000 people cast their votes, Toronto Star released the results for Diamond, Platinum, and Gold winners. Kinka Family took home five awards across four categories including:
- Best Sushi – JaBistro – Diamond
- Best Asian – KINKA IZAKAYA – Diamond
- Best Asian – KINTON RAMEN – Platinum
- Best Café/Bistro – NEO COFFEE BAR (Fredrick/King St E) – Diamond
- Best Coffee Shop – NEO COFFEE BAR – Platinum
"We are very grateful to the individuals who took the time to vote for our establishments because it truly reinforces all of the hard work that goes into every one of our venues," said James Hyunsoo Kim, CEO of Kinka Family. "Our mission at Kinka Family is to serve people happiness and to deliver exceptional hospitality experiences by creating great food with quality ingredients."
The company experienced rapid expansion through 2019, including new locations in Canada and the United States. Up ahead, Kinka Family is slated for continued expansion with more restaurants on the horizon opening across North America.
"The opportunities ahead for Kinka Family are possible because of our loyal guests and those who voted for our venues for the Toronto Star Readers' Choice Awards," said Hyunsoo. "We congratulate the other winners in their respective categories and wish them continued success in the future."
About KINKA FAMILY
KINKA FAMILY is a full-service international hospitality group. With a mission of Serving People Happiness, Kinka Family is dedicated to serving everyone who walks through their doors quality food and exceptional hospitality experiences. The group owns and operates a diverse portfolio of restaurants and cafés in Toronto, Montreal, Chicago, Tokyo, and Seoul. Included are KINKA IZAKAYA, KINTON RAMEN, JaBistro, KINTORI YAKITORI, and NEO COFFEE BAR. For more information, visit www.kinkafamily.com.
Media Contact:
Delia Loveless
delia@bluedoor.agency