Mastering the Art of Plating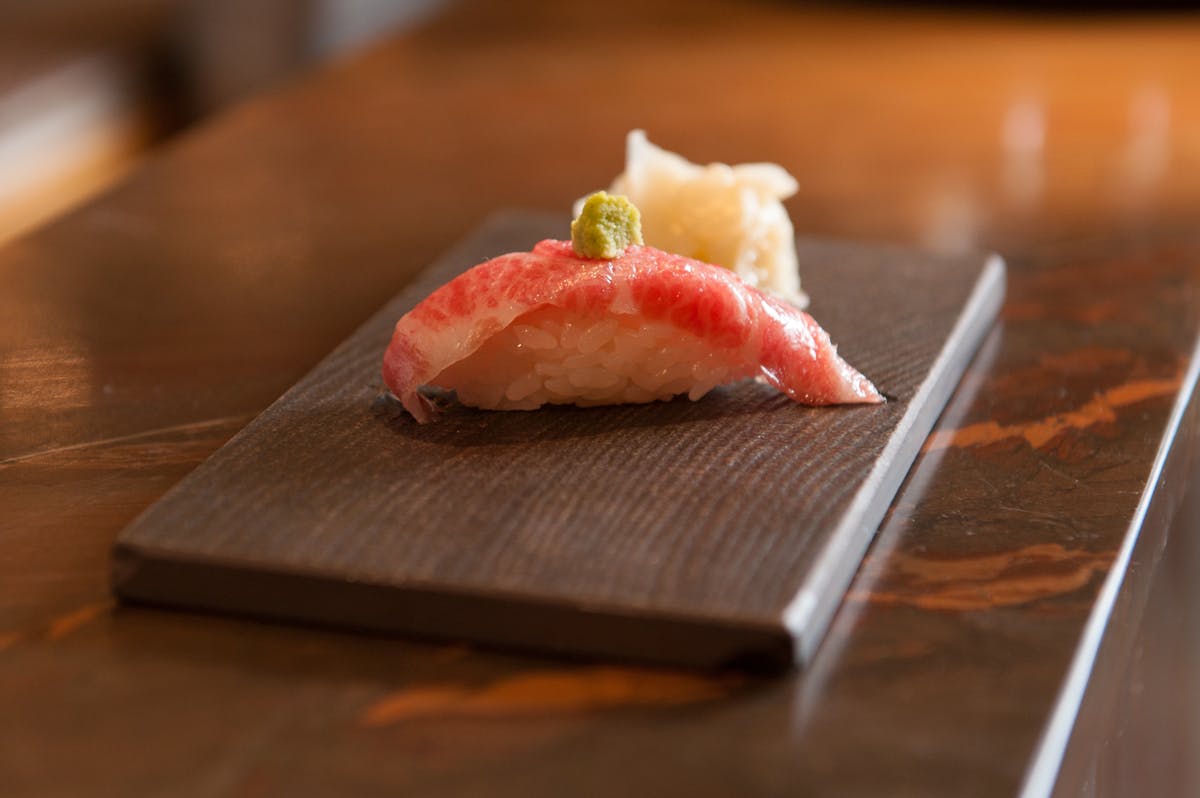 Tips and tricks to help you elevate your dishes and bring fine dining into your home.
There is a saying that goes, "You eat with your eyes first." For us, it has never been truer.
The art of plating goes beyond just what we see in front of us. Every dish is the opportunity to showcase food as a high art where form, texture, colour, and taste tell a story. With the plate as our canvas, the possibilities are endless.
But what is plating? For the uninitiated, it is the process of arranging and decorating food to enhance its appearance. For the food and art-obsessed, it is a beautiful feast for the eyes as well as the stomach.
To help you add a creative flair to your own dishes like a true Japanese fine dining restaurant, we've collected some of our best-kept secrets on plating from our expert sushi and sashimi chefs to share with you.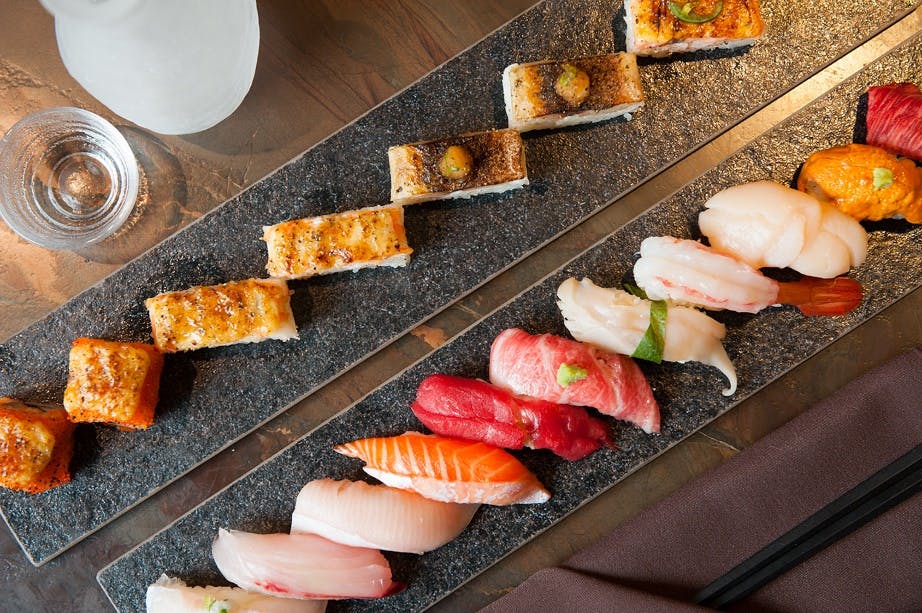 Classic and colourful nigiri sushi alongside our Aburicious platter.
01 Play with colour
Vibrant, complementary colours add energy and contrast to any dish, giving them an alluring look that attracts the eye. Like our elegantly decorated sushi and sashimi platters at JaBistro, the bright tones of various fishes and seafood makes the dishes all the more striking in the light.
A sweet finish: A crème brulée with ice cream dessert.
02 The devil is in the details
No detail goes unnoticed when it comes to fine dining plating. Sprinkled little garnishes, tastefully drizzled sauces, and meticulously placed toppings have the power to create a uniquely stunning culinary masterpiece. These little elements make the biggest difference.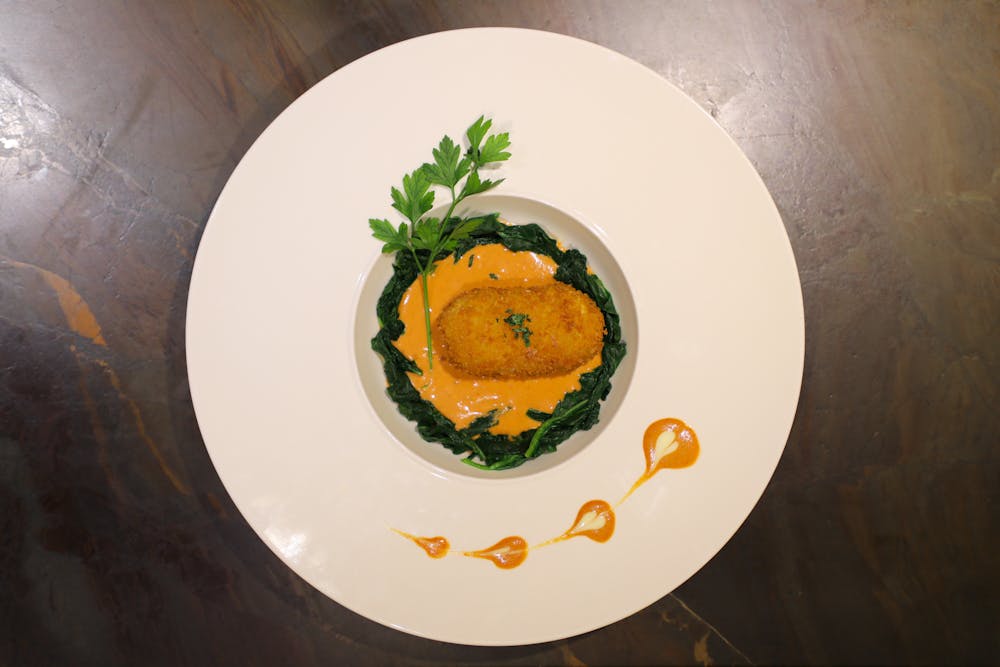 A limited-time only lobster croquette from JaBistro.
03 Less is more
Sometimes the most simplistic plates are the most visually provocative and captivating. For a refined presentation, optimizing the blank space on your plate creates a focal point for your dish. You will often see this technique on our sushi and sashimi platters because of its sophisticated appearance.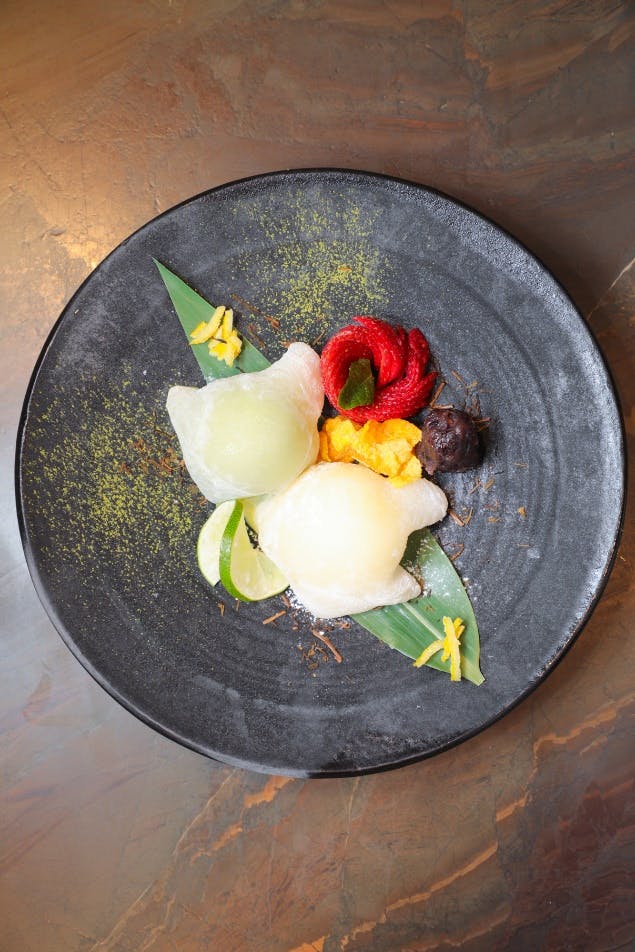 A delightful mochi dessert.
04 Unexpected, untraditional plates
Experiment with out-of-the-ordinary tableware that will instantly add interest to your dish. It can be as simple as swapping a conventional white plate with a grey slate board. When it comes to Japanese sushi and sashimi, a dark, moody slate board gives a stark contrast to the vibrant shades and soft textures of fish and seafood.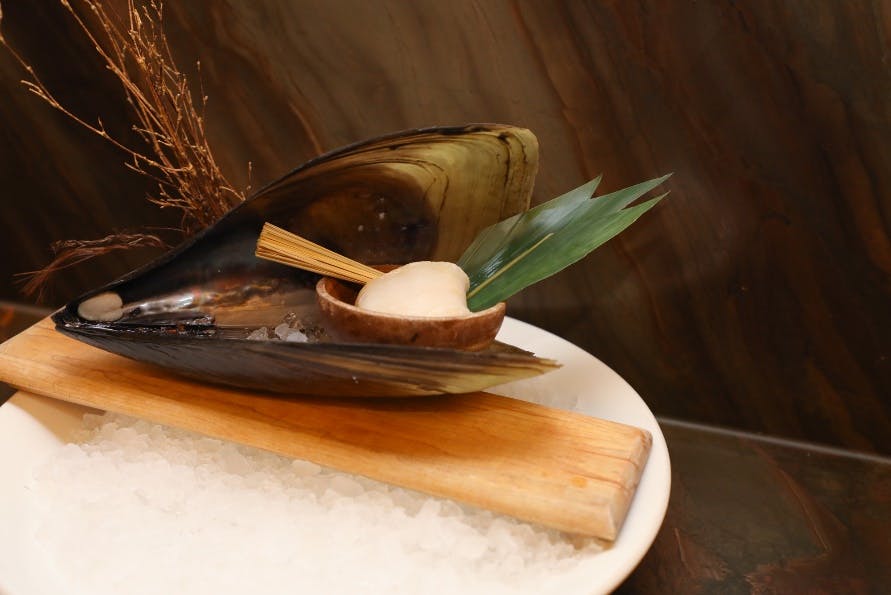 Fresh sashimi presented in a magnificent shell.
05 Reach for the sky
Add height and depth to your plate by layering and stacking ingredients. This approach gives dimension and intrigue to any dish, and can be found in many high-end Japanese restaurants such as sushi bars. On our sashimi platters, the various levels create a truly thrilling dining experience.
Through the art of plating, everyone is empowered to tell their story through food. Discover ours in the exquisite culinary works of our professional chefs at JaBistro. Our passion for Japanese food shines through in every dish and we look forward to sharing that passion with you.
Subscribe to our newsletter for more Curated Reads like this, the latest news, and exclusive content from JaBistro.