How to Pair Sake with Sushi and Sashimi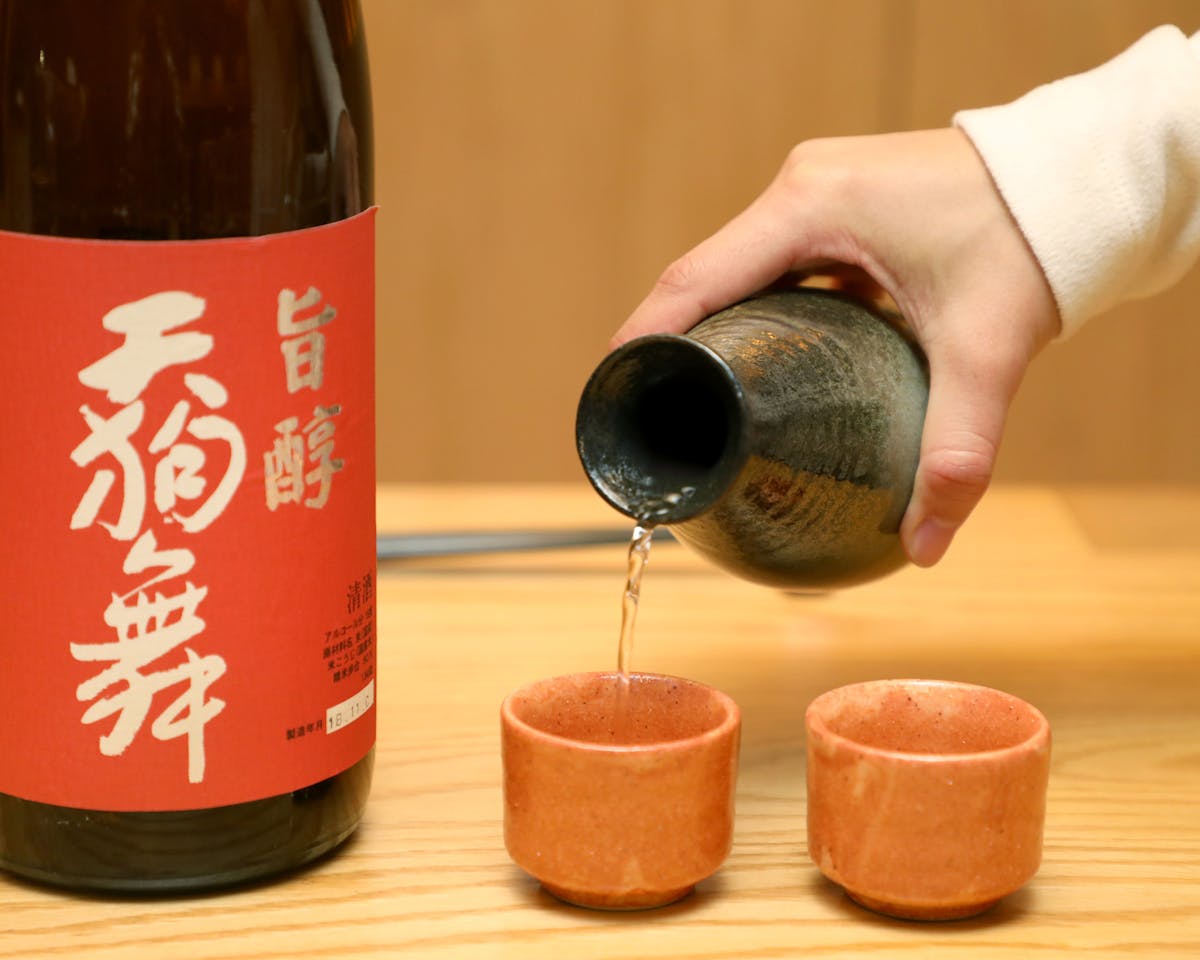 To elevate your sushi experience, pair your sushi and sashimi with the perfect sake.
Traditionally, sushi and sashimi were not paired with sake because of the combination of rice in the food and wine. Nowadays, coupling sake with sushi and sashimi is no longer a taboo but rather an enjoyable way to enhance the flavour profiles of the fish and seafood.
When finding the perfect sake to go with your dinner, it is important to consider the content of the oil, fat, and protein in the fish. For the perfect balance, here is our guide on the best combinations of sake and sushi.
Our sake list features Soto Sake with hints of apple, lime zest, and cucumber.
Sweet flavours with a fruity sake
Some fish, such as salmon, have a natural, slightly sweet flavour. For sushi and rolls with a slight sweetness, it's best to pair it with a similar tasting sake that has fruity and floral notes to open up the palate. Together, the wine and fish work together to create a harmony of flavours.
Complex flavours with a mild sake
For sushi and rolls that have many layers and ingredients, it's best to choose a mild sake with light and airy notes so that it doesn't overpower the palate with additional aromas. The sake should help highlight your food rather than take away from it.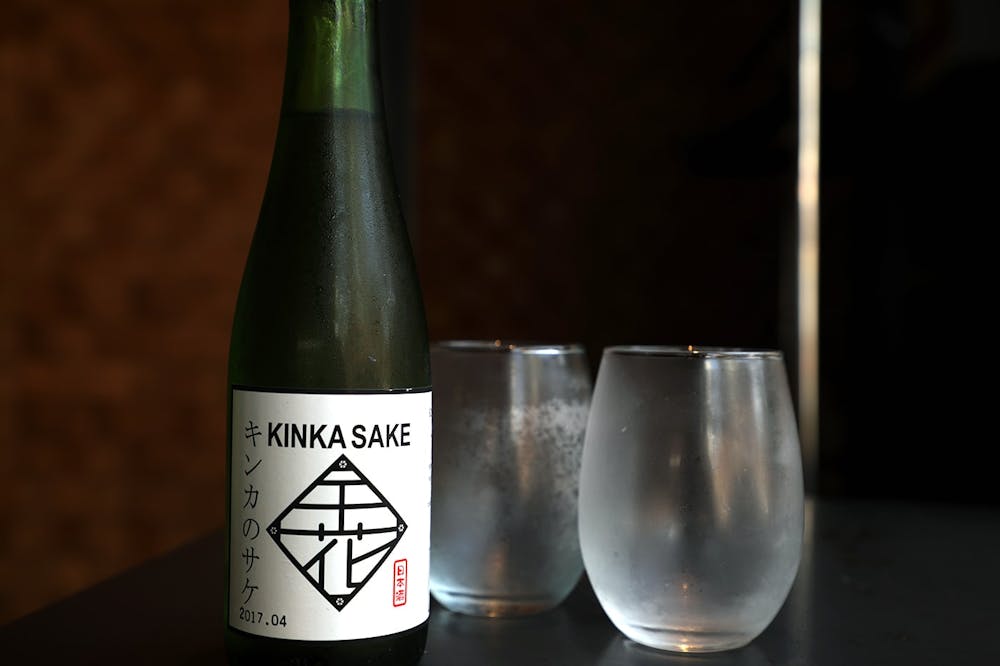 Our Kinka Sake is unfiltered, well-balanced, and more full-bodied than other sakes.
Spicy flavours with a dry sake
Spicy sushi dishes are best paired with a sake that is dry and clean tasting. It's best to avoid sakes that are fruity and floral as they would interrupt the fiery flavours of the food.
Richer flavours with a light sake
Fatty, oily, rich, and creamy pieces of sushi and sashimi such as fatty tuna and California rolls go best with sakes that are light to emphasize the oils of the fish. If you chose a sake that was as full-bodied as your food, it would take away from your meal rather than enhance it.
For a memorable sushi experience, we have carefully selected each and every one of our sakes from around the world and chosen the best ones to pair with our prix fixe menus. Peruse our drinks and prix fixe menus and dive into the world of Japanese cuisine