Five Ways to Savour Sushi and Sashimi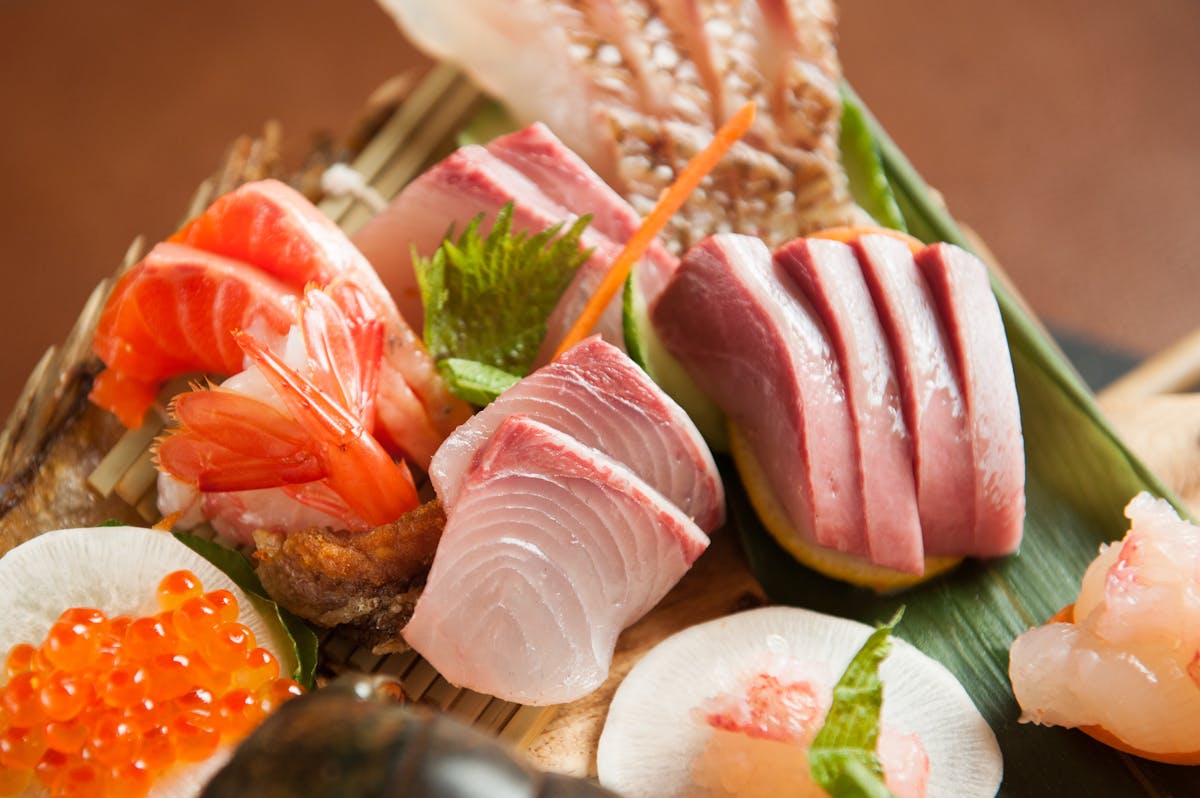 From flame-torched aburi to flavourful oshizushi, JaBistro's menu shows you the best ways to enjoy the popular Japanese delicacies of sushi and sashimi.
The biting sensation of wasabi. The sweetness of vinegar-seasoned rice. The salty tang of soy sauce. Together, these elements are all part of the exquisite experience of eating Japan's beloved sushi and sashimi.
For centuries, sushi and sashimi have delighted audiences with its delicious flavours, unique textures, and vibrant colours. What began as a snack food in the 15th century has now evolved into a global phenomenon embraced by all. Over the years, delectable new sushi creations have also sprung from the minds of expert chefs, showing the world that even the most traditional cuisines can still learn new tricks.
Among all the innovations in Japanese sushi and sashimi, discover our favourite five ways to have them, the JaBistro way.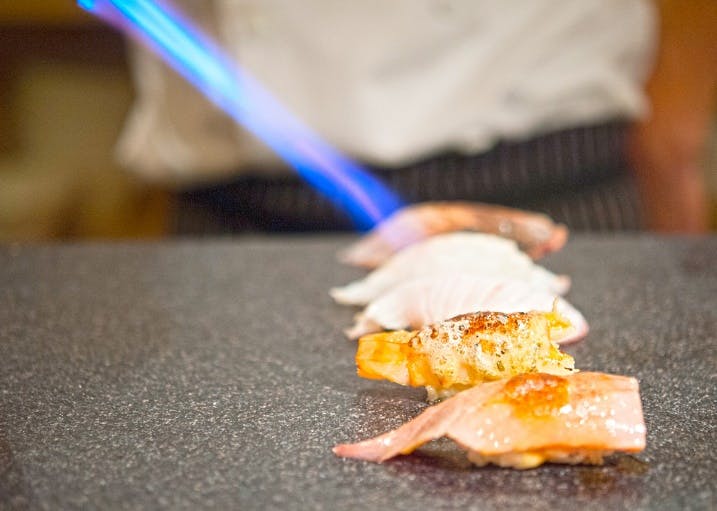 Aburi, lightly torched nigiri sushi.
Aburi
Aburi, lightly seared sashimi pieces atop a bed of seasoned rice, harmoniously blends complex and rich flavours in each bite. Torching adds a hint of smoky flavour while also sealing in the juicy, savoury taste of the fish. Specializing in this unique technique, JaBistro offers a variety of mouth-watering options so guests can dive into the appetizing world of aburi.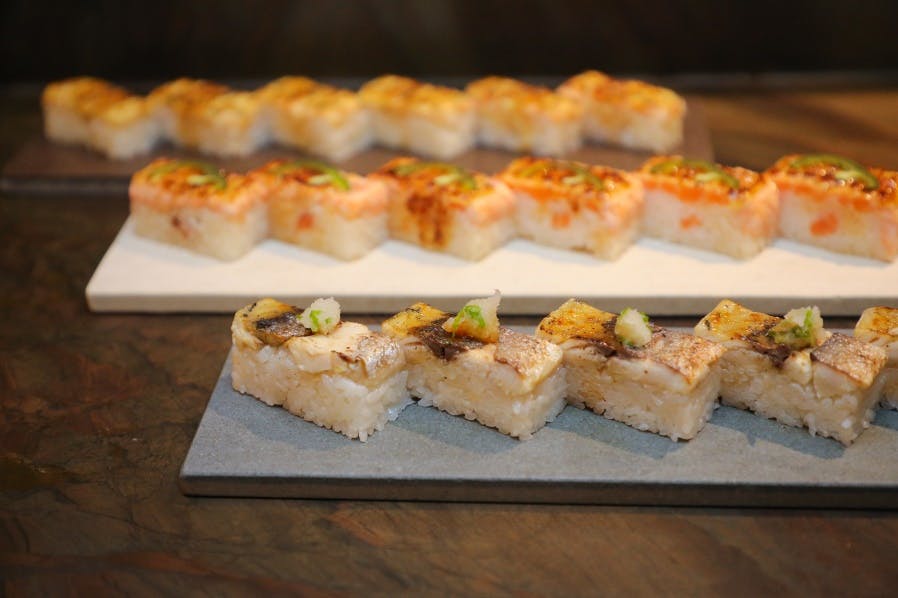 Our mackerel, salmon, and scallop oshizushi.
Oshizushi
Made by compressing slices of seafood with seasoned rice and other toppings, oshizushi is one of the oldest types of sushi. Each piece is cut from a larger batch with precision and care to ensure the integrity of its taste and presentation. At JaBistro, we have refined this technique to an art to offer guests authentic oshizushi.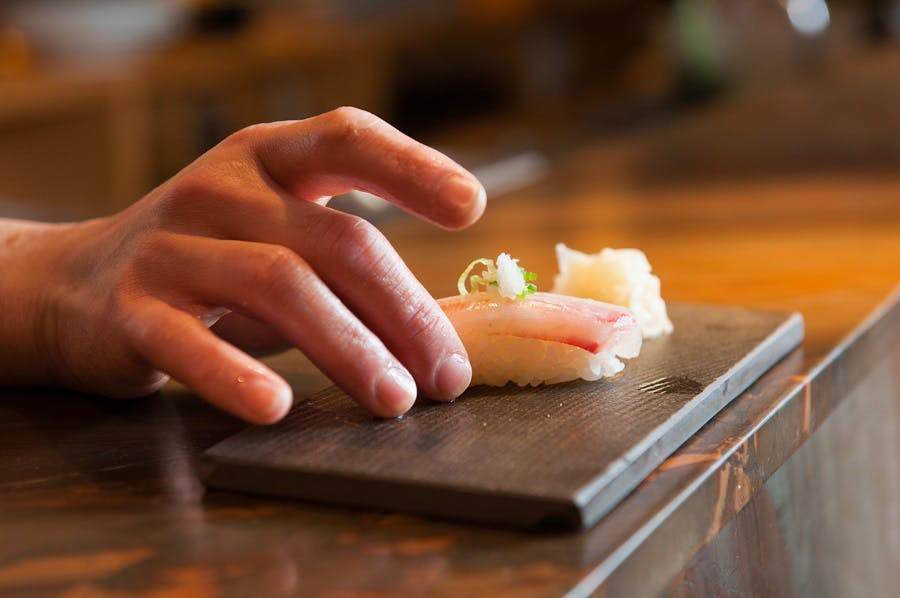 A perfectly handmade nigiri.
Nigiri
Nigiri, thin slices of raw fish over seasoned rice with a touch of wasabi in the middle, is more commonly known in Japanese restaurants and is a favourite among sushi lovers. Dipped in soy sauce, each morsel is the perfect blend of salty, sweet, and spicy. For a taste of real nigiri, JaBistro offers a nama dish with classic pieces, a kyukyoku entrée with a selection of our freshest seafood, and a chef's choice platter.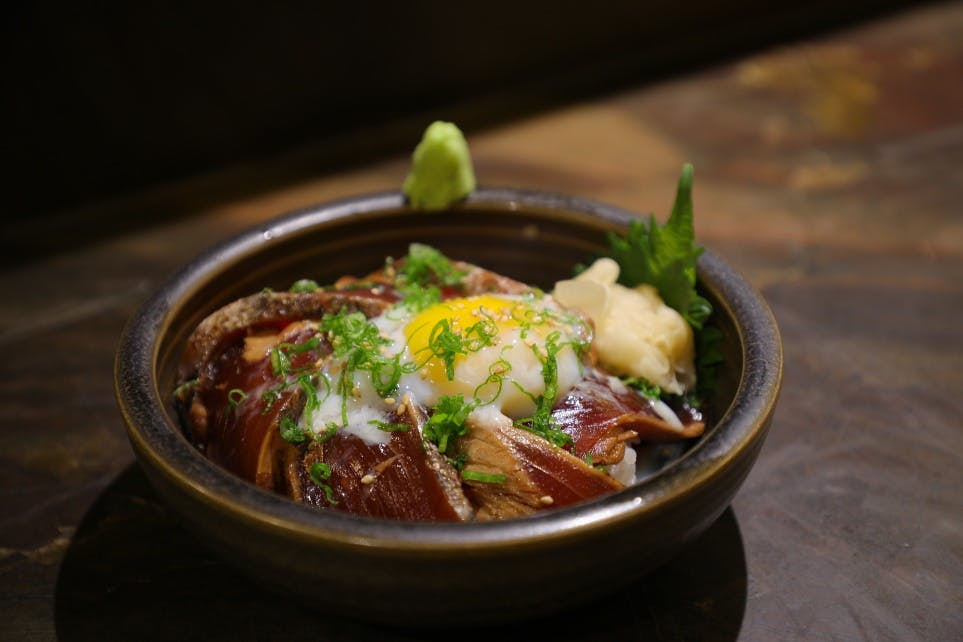 Our Zuke Katsu Don, marinated seared skipjack tuna with a poached egg over rice.
Donburi
Donburis are Japanese rice bowl dishes that are served with toppings over rice. From gyudons (beef bowls) to katsudons (breaded deep-fried pork cutlet bowls,) donburis can be made with almost anything. At JaBistro, we've elevated this dish by serving high quality sashimi over vinegar-seasoned rice for a more sophisticated rice bowl.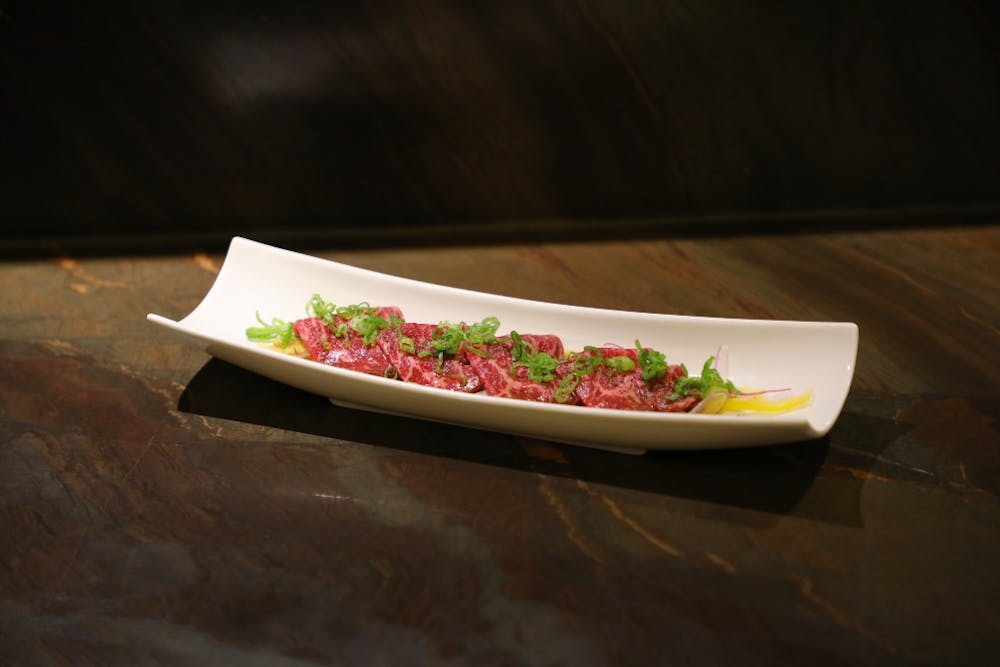 Our wagyu beef carpaccio.
Carpaccio
Invented in 1950 in Italy, carpaccio is an hors d'oeuvre consisting of sliced raw fish or meat, served with lemon or vinegar, olive oil, salt, and ground pepper. Although this dish is originally Italian, we created our own version at JaBistro, adding a Japanese touch while respecting tradition. Dressed in our house sauce, our carpaccio appetizer balances a citrusy zest with the soft textures of premium sashimi.
Taste for yourself how JaBistro transforms traditional sushi and sashimi into works of art. Explore our menu, make a reservation, and join us for an exciting journey in Japanese cuisine.