Five Tips To Elevate Your Sushi Restaurant Experience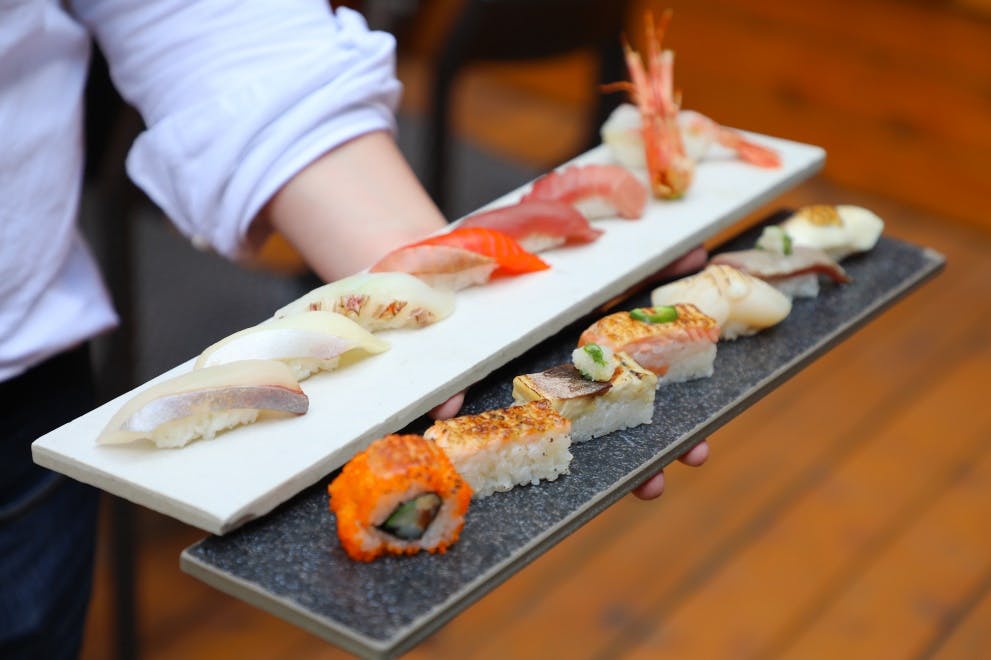 We strive to provide the best Japanese fine dining experience at JaBistro. Here are our top five tips to help guests make the most of their visit.
From the first bite of one of our appetizers to the last sip of our handpicked sakes, every moment at JaBistro is a culinary adventure. Whether you are a seasoned professional of sushi restaurants or just starting to explore the world of Japanese cuisine, we've compiled our top five ways to enhance your experience.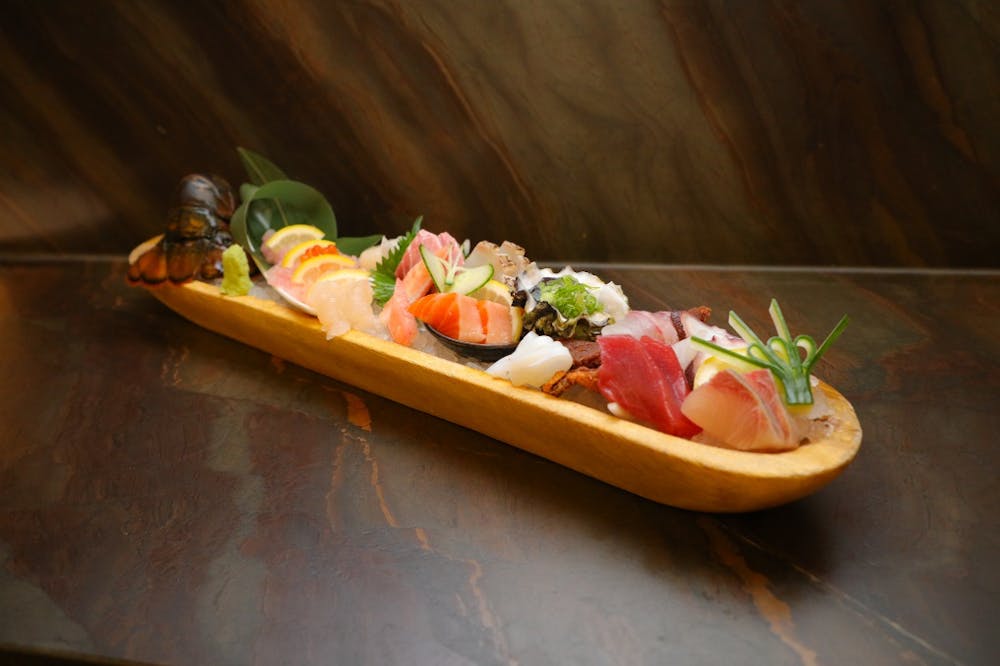 One of our sashimi platters featuring a variety of seafood.
01 Order the omakase
In Japanese, omakase translates to "I'll leave it up to you." At sushi restaurants, this means guests entrust the chef to choose what they will have. By ordering an omakase or chef's choice platter, you will have the wonderful opportunity to enjoy a unique and personalized dish based on what is available on that day. Try our chef's choices at JaBistro for a dining experience unlike any other.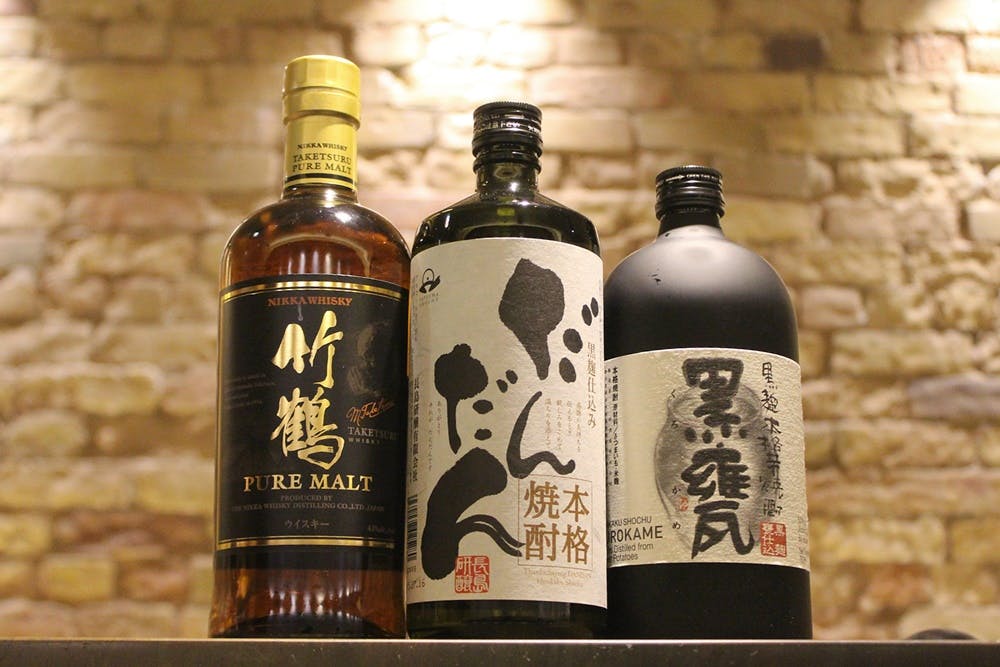 A selection of our best sakes.
02 Pair sake with your sushi
Sake is a traditional alcoholic drink made from fermented rice and flavours can range from bone dry to fairly sweet. It is considered Japan's national beverage and is usually served at special occasions. For an authentic Japanese culinary experience, we have curated an exclusive menu of sakes for our guests to enjoy along with their meal. The key is to sip this refreshment slowly and luxuriate in its delicate aromas.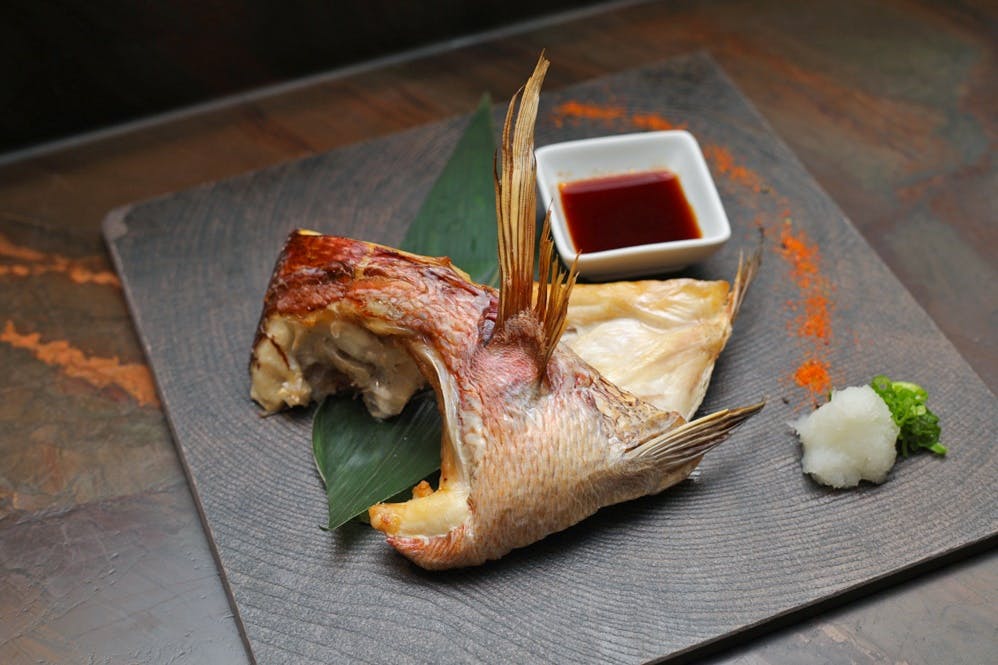 Fish collar, the fattiest and juiciest part of a fish, grilled to perfection.
03 Don't focus solely on sushi
The world of Japanese cuisine goes beyond just sushi and sashimi. There are many types of sushi such as aburi and oshizushi, as well as other traditional entrées like kama, grilled fish collar. On our menu, we offer a variety of specialities like aburi, oshizushi, and kama so that guests can enjoy a range of different flavours and textures.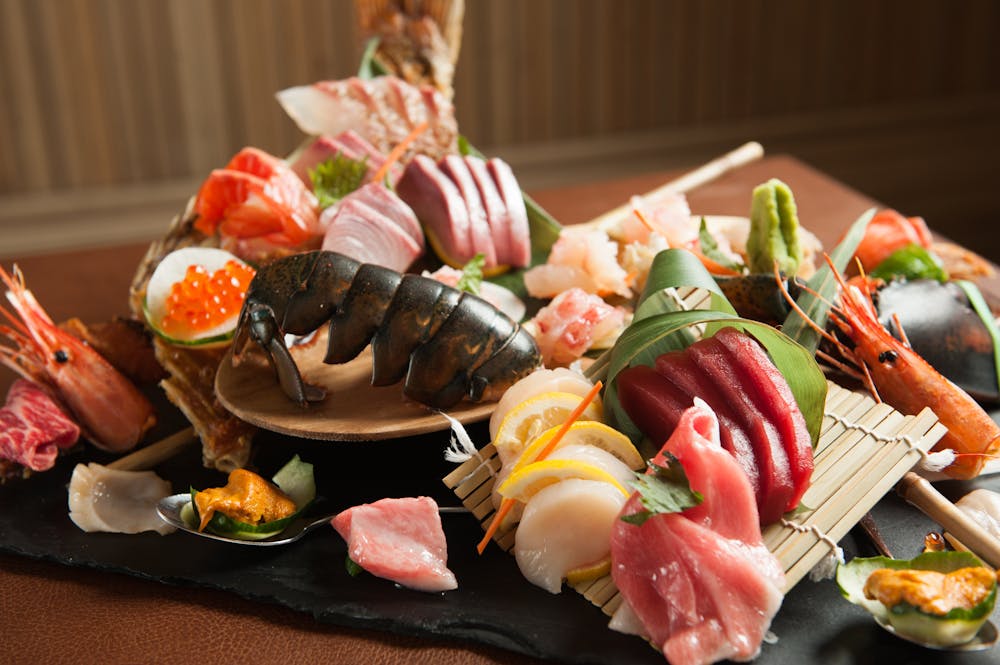 Our Lobster Platter featuring a variety of seafood and fish.
04 Try something new
Be adventurous and discover something new. Let the chef surprise you with their omakase, order a dish to try a bit of everything like our Aburicious or lobster platter, or switch a glass of wine with sake. Expand your knowledge of Japanese cuisine by ordering something you've never tried before—you're in for a delicious treat.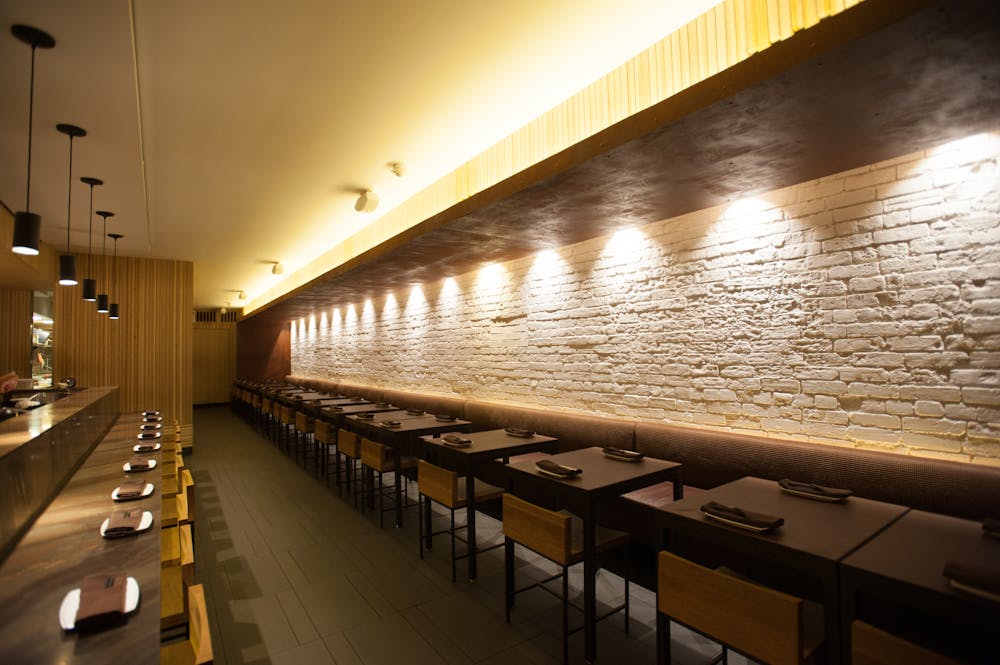 A peek into our intimate dining room.
05 Take your time
We believe that to get a real taste of sushi and sashimi, one should take their time and relish in the moment. At JaBistro, we encourage our guests to savour each bite, slowly sip on their sake, and enjoy the exquisite flavours of our unique menu in leisure.