Discover JaBistro, A Different Kind of Sushi Place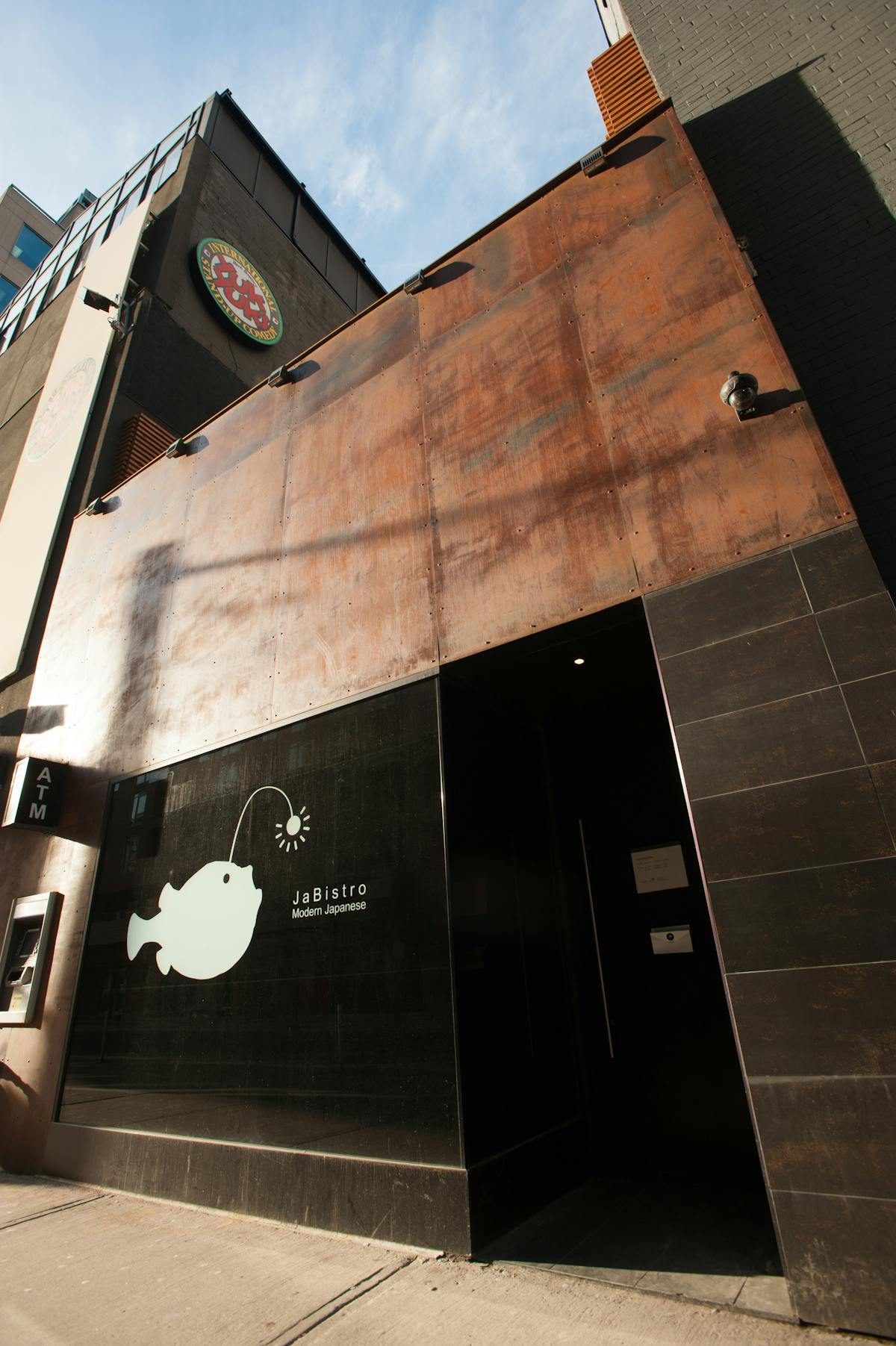 Among the thousands of sushi restaurants in the world, how does JaBistro stand out from the rest?
There is no food more loved by culinary connoisseurs than sushi and sashimi. And with its growing popularity, more and more specialized restaurants have sprung up to satisfy the hunger of hordes of sushi lovers.
Unlike the average restaurant, JaBistro embraces a unique approach to Japanese cuisine to provide an extraordinary fine dining experience for guests. Through our innovative menu, welcoming space, non-traditional inspiration, and incredible people and story, we take you on a culinary journey you won't find anywhere else.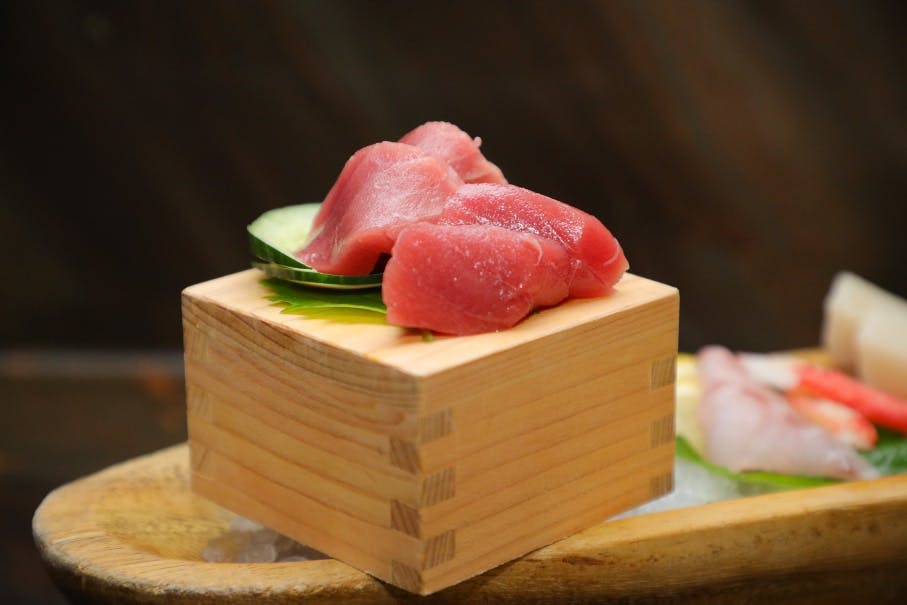 The perfect cut of sashimi by our expert sushi chefs.
Our menu
Respecting the natural flavours of ingredients, we strive to handmake every dish as if they were works of art. Our skilled chefs combine traditional techniques with contemporary tastes to create beautiful and novel dishes that delight the taste buds. From thick and tender sashimi to perfectly torched aburi sushi, our menu is filled with delicious creations for the sophisticated palate.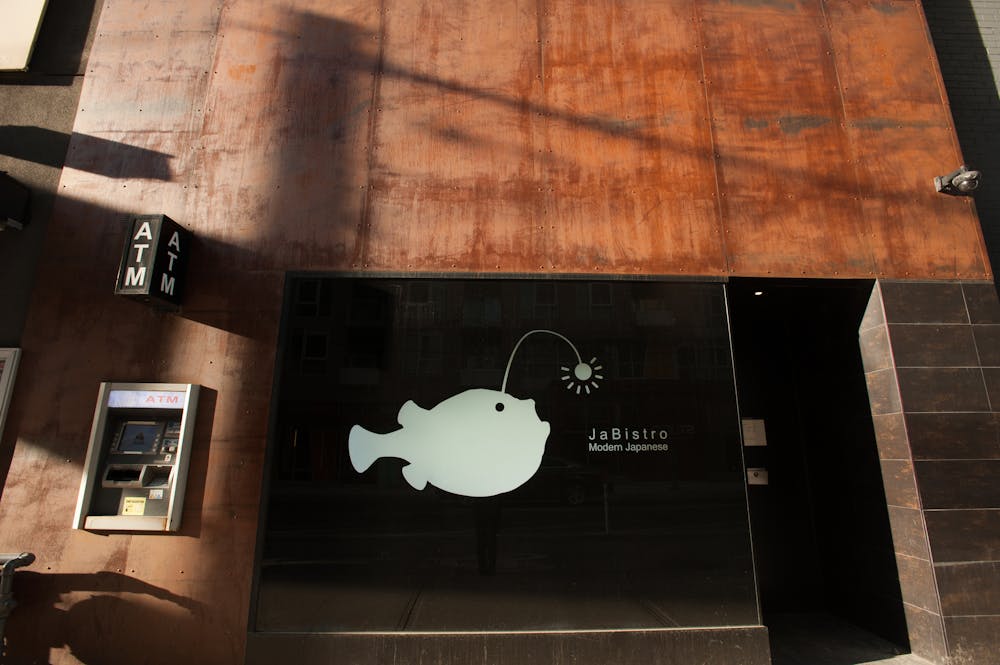 The sleek entrance to our home on Richmond Street in downtown Toronto.
Our home
Elegant, modern, and inviting, our home on Richmond Street in the heart of downtown Toronto was designed to welcome guests in a warm embrace. The wood panels and exposed brick walls complement each other to create a space that allows you to focus on our food and experience Japanese fine dining at its best. From the moment you walk through our doors, you can unwind at our hideaway and escape from the hustle of the city.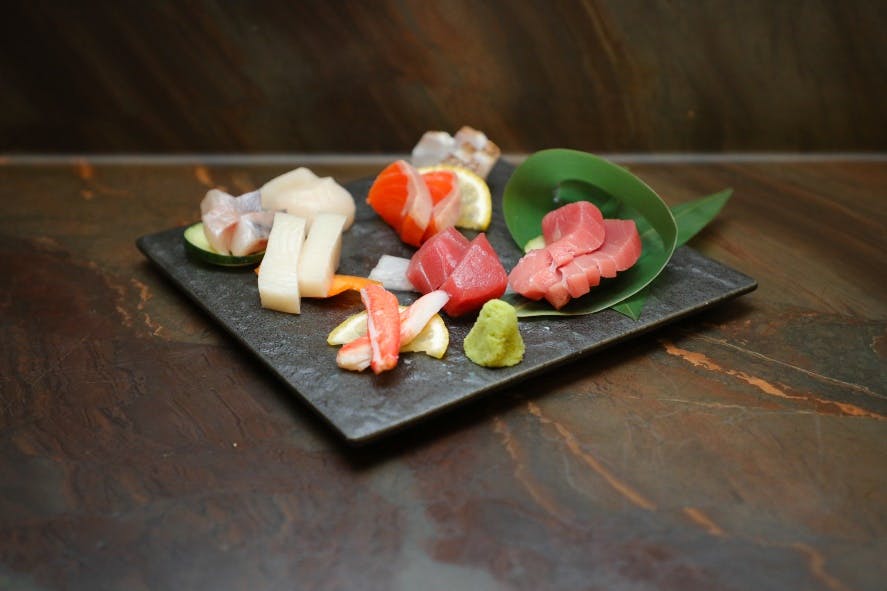 The art of plating: Our decadent sashimi platter featuring a variety of seafood and fish.
Our inspiration
Influenced by the world around us, each dish is crafted with love. Our menu draws from centuries of tradition, the exquisite world of art, and the boundless imaginations of our chefs. While other sushi restaurants may follow old-fashioned rules, we push the boundaries of our creativity to serve innovative culinary experiences.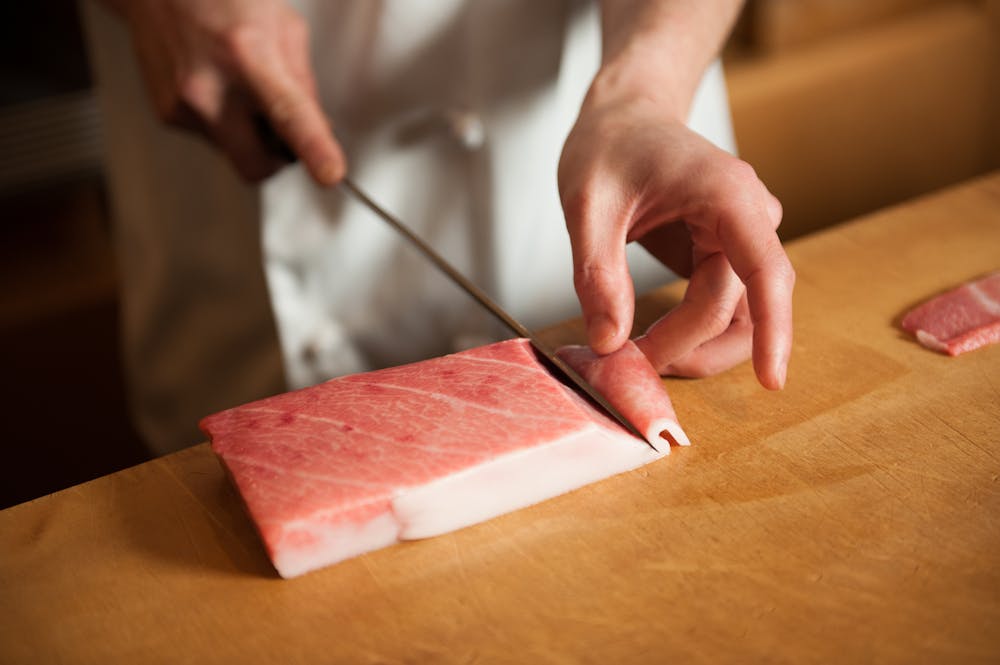 Our chefs are the culinary masterminds behind JaBistro.
Our family
From our expert chefs to our dedicated wait staff, the genuinely one-of-a-kind people behind our restaurant make what we do possible. Their passion for exceptional food and hospitality allows us to provide guests with inspired dining experiences. Without them, we wouldn't be JaBistro.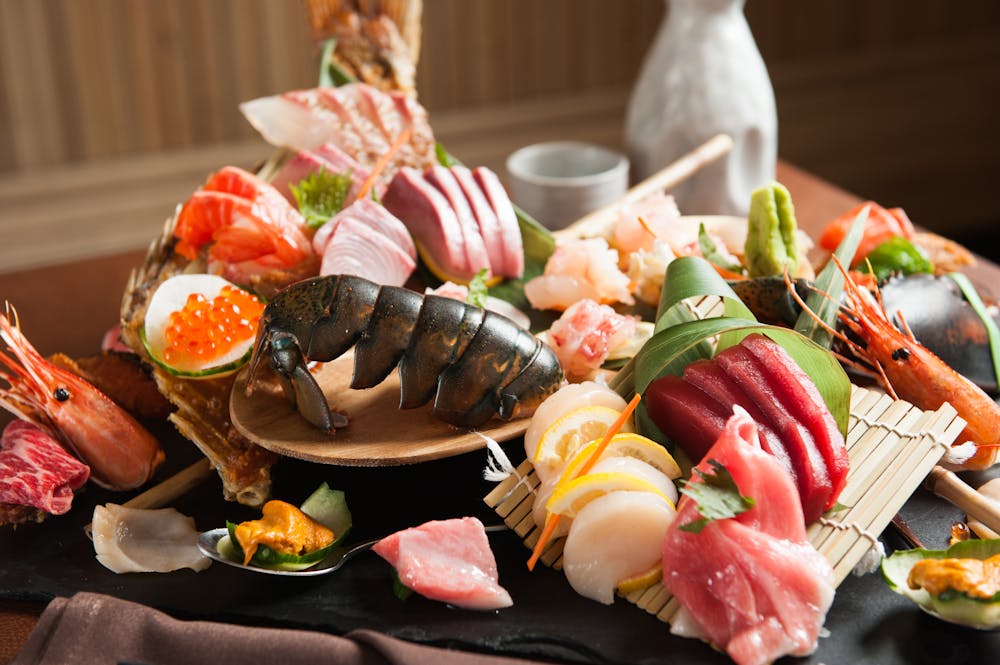 Sushi with the JaBistro touch.
Our story
What makes us truly unique? Our story. We opened our doors in November 2012 in Toronto to bring our sophisticated take on traditional Japanese fine dining to the world. Combining art, food, and experience, we established JaBistro as a culinary destination. We are always inventing, learning, and cooking so that we can bring the best of the best in Japanese food to our guests.
If you love sushi as much as we do, we invite you to make a reservation and join us for lunch or dinner to try our innovative menu. We would be honoured to have you and show you what makes JaBistro a different kind of sushi place.