Top Five Romantic Valentine's Day Date Ideas in Toronto
This Valentine's Day, romance is all around and what better way to show your sweetheart how much you love them than with our top five favourite date ideas in Toronto.
Your love story deserves the crème de la crème of Valentine's Days so we've compiled a list of our favourite romantic date ideas for the special occasion.
01 Cozy up with a coffee
Spend quality time with your Valentine in one of the many unique, cozy, and beautiful cafés across the city. Steal kisses in quiet corners and over steaming lattes because nothing makes your heart race faster than quality time with your love (and a little caffeine.) From JaBistro, there are plenty of coffee shops within walking distance for an after-dinner coffee.
02 Hide away at a romantic retreat
Pamper your loved one with a lavish treatment at one of the many upscale spas in Toronto. Indulge in an urban escape for two and get away from the busy city. Just steps from JaBistro, Miraj Hammam Spa offers extravagant packages of all kinds to treat your Valentine.
03 Love is in the air
For the bold, take your love to new heights and embark on an adventurous joyride in the sky. Hop into a private helicopter fit for two and watch the sun set on the city below. It's romantic, daring, and absolutely thrilling.
04 Music to your ears
In the words of Shakespeare, "If music be the food of love, play on." Fall in love all over again while listening to your favourite music. For those who love jazz, JaBistro is only one block away from The Rex Hotel Jazz and Blues Bar. As well, lovers of the opera and ballet can also enjoy a show at the Four Seasons Centre for the Performing Arts, only minutes away from JaBistro.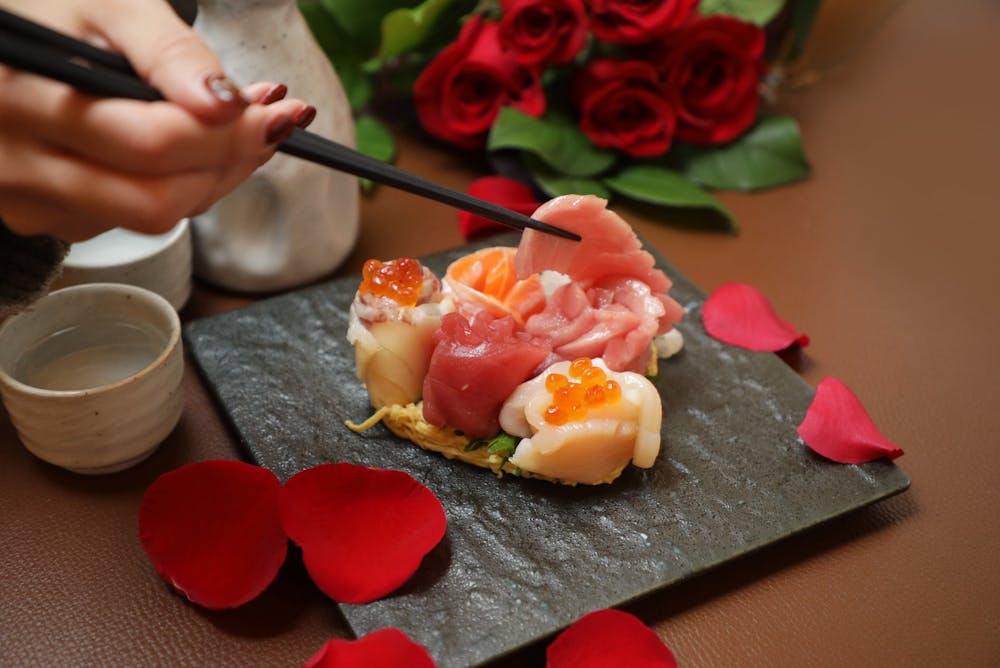 Our Sashimi Bouquet featuring assorted sashimi roses for $39.
05 Dine in luxury with JaBistro
An intimate Japanese sushi dinner for two is always a wonderful way to connect with your partner. This Valentine's Day, our chefs have created two exclusive features just for the occasion. Alongside our menu of delicious sushi options, share a blooming bouquet of sashimi roses and a delicate matcha tiramisu, both made with love and care just for you and your date.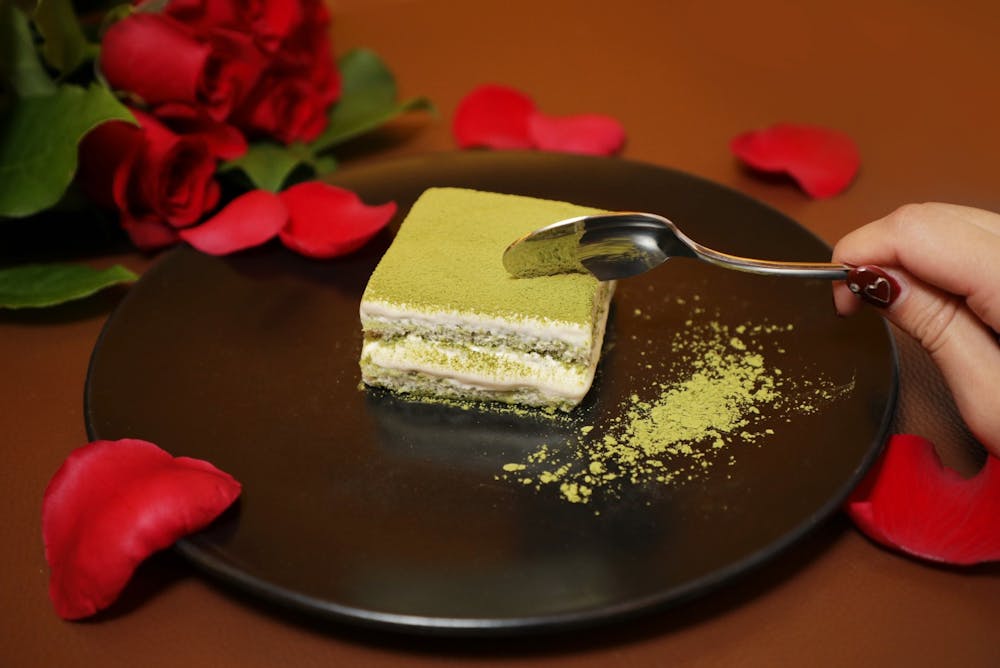 Our Matcha Tiramisu is light and sweet, featuring layers of cream and premium matcha at $12.
Say "I love you" with the decadent Japanese fine dining experience of your lover's dreams. Make your reservation at JaBistro today and enjoy a Valentine's Day to remember.