Top Five Luxurious Ways to Spend a Winter Weekend in Toronto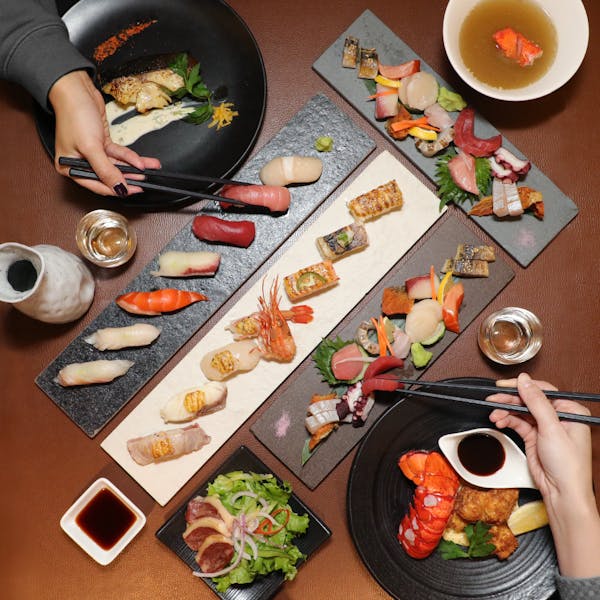 From a relaxing staycation at a five-star hotel to an elegant sushi experience during our JaBilicious event, here are our five favourite ways to spend a wintery Toronto weekend in luxury.
Whether you'd like to slow down and unwind or take part in the excitement of a bustling city, discover the perfect thing on our list of favourite ways to spend a winter weekend.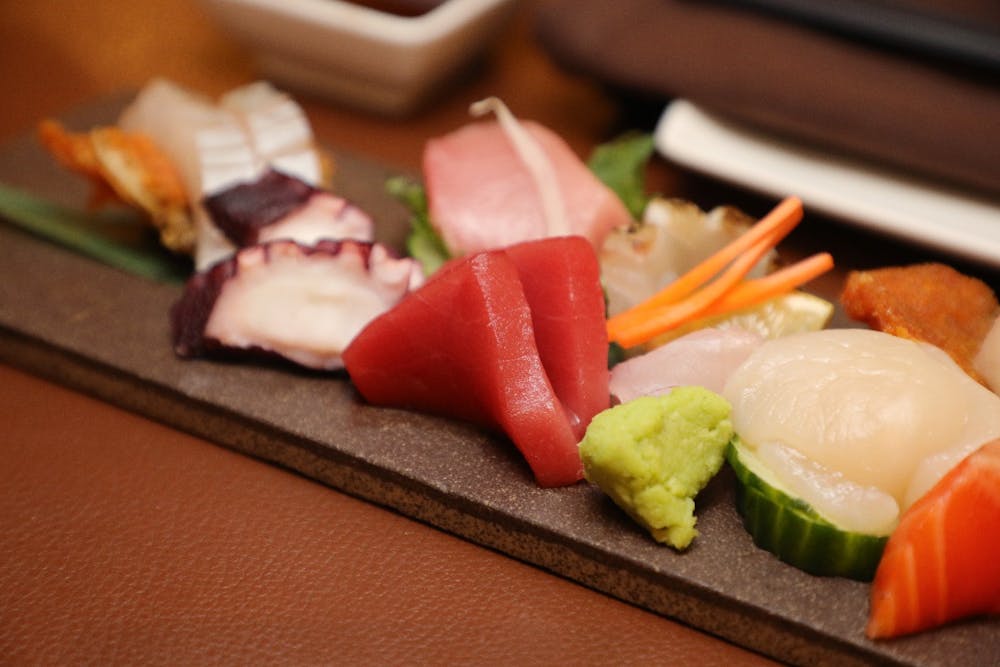 Our JaBilicious Sashimi Sampler stacked with fresh seafood and fish.
01 Dine at JaBilicious
Start your weekend off with a dinner a mouthwatering sushi dinner at JaBistro. From January 31 to February 13, join us for our JaBilicious event, featuring a carefully selected prix fixe of some of our best dishes, including our aburi sushi, for $77 per person.
Choose our refreshing Kamo Salad with sous-vide duck breast or our classic Lobster Miso Soup to start, and then make your way through our chef's choice Sashimi Platter with the freshest catches of the day.
Next, you'll have the option between our delectable Lobster Furai, deep-fried lobster with tartar sauce, or our appetizing Gindara, grilled black cod with saikyo miso. Afterward, choose from our renowned Aburi, flame-torched nigiri and oshizushi, or classic Nama, traditional nigiri sushi.
End your dinner on a sweet note with our layered matcha and black sesame panna cotta with mochi ice cream, exclusively made for JaBilicious.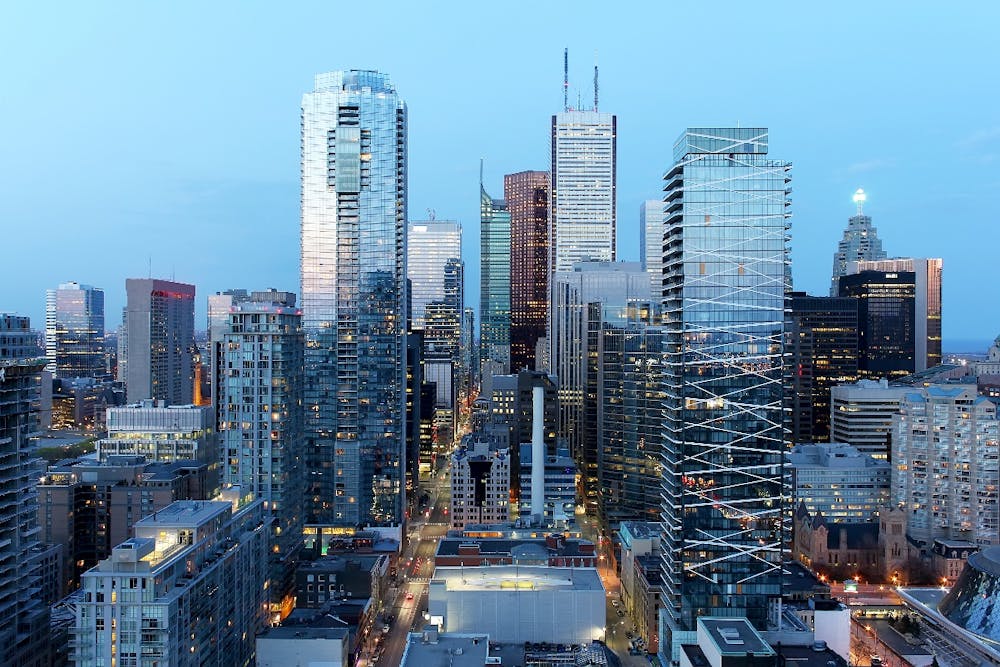 Toronto's Financial District at sunset filled with towering skyscrapers and hotels.
02 Sleep in in a city that never sleeps
As Canada's largest metropolis and hub for business and the entertainment industry, it comes as no surprise that Toronto has a thriving five-star hospitality scene. From glamorous international brands to unique boutique lodgings, the city offers an array of sophisticated hotels to suit every personality. Imagine million-dollar views, to-die-for amenities, and lavish extra touches for the best night's sleep.
03 Relax, refresh, and rejuvenate at a luxury retreat
Uncover peace and tranquility amidst the action of the city at one of its many extraordinary spas. From Turkish-inspired havens to Moroccan-styled paradises, there is no shortage of relaxation to be had. With menus filled with all kinds of transformative treatments, create an experienced catered to you and feel every worry melt away from head to toe.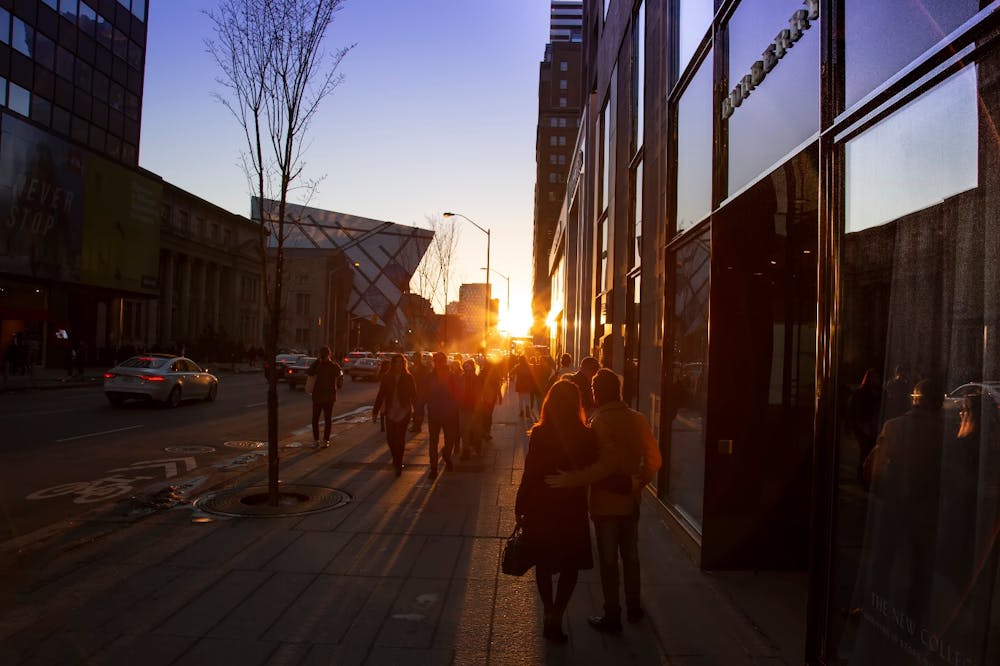 Toronto's Yorkville neighbourhood at sunset, perfect for high-end shopping.
04 Splurge in Yorkville
It's no wonder that this neighbourhood is known as Toronto's most sophisticated shopping destination with its stunning array of designer items. Overflowing with sartorial elegance, there is bound to be something that will catch your eye. Find runway-ready fashion at the iconic Holt Renfrew or one-of-a-kind pieces at specialized boutiques. There's no need to step outside as you can spend all day inside these glamorous shops.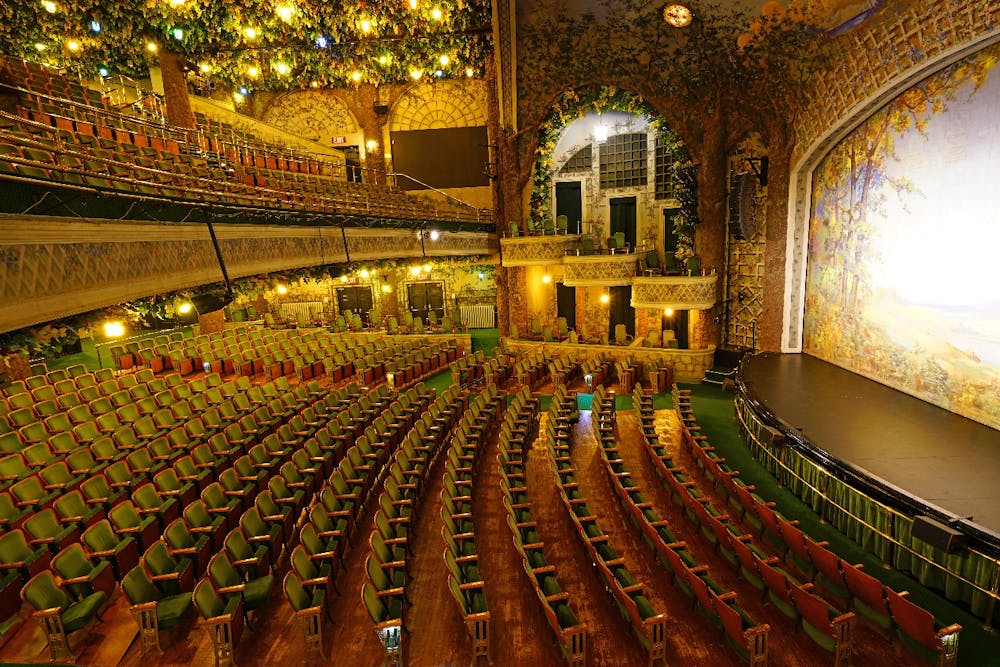 Toronto's Elgin and Winter Garden Theatre, the world's last standing Edwardian stacked theatre.
05 Catch a show
For those who love the arts and entertainment, find big Broadway musicals, intimate independent plays, and everything in between across the city. Toronto is also home to many beautiful and unique spaces that deserve their own spotlight, such as the magnificent Elgin and Winter Garden Theatres, the last surviving Edwardian stacked theatre in the world.
Escape the hustle of downtown Toronto and the bitter grasp of winter by indulging in a lavish weekend staycation and a JaBilicious dinner with us. Reserve your table today for a dining experience to remember.