Four Must-Try Japanese Food Experiences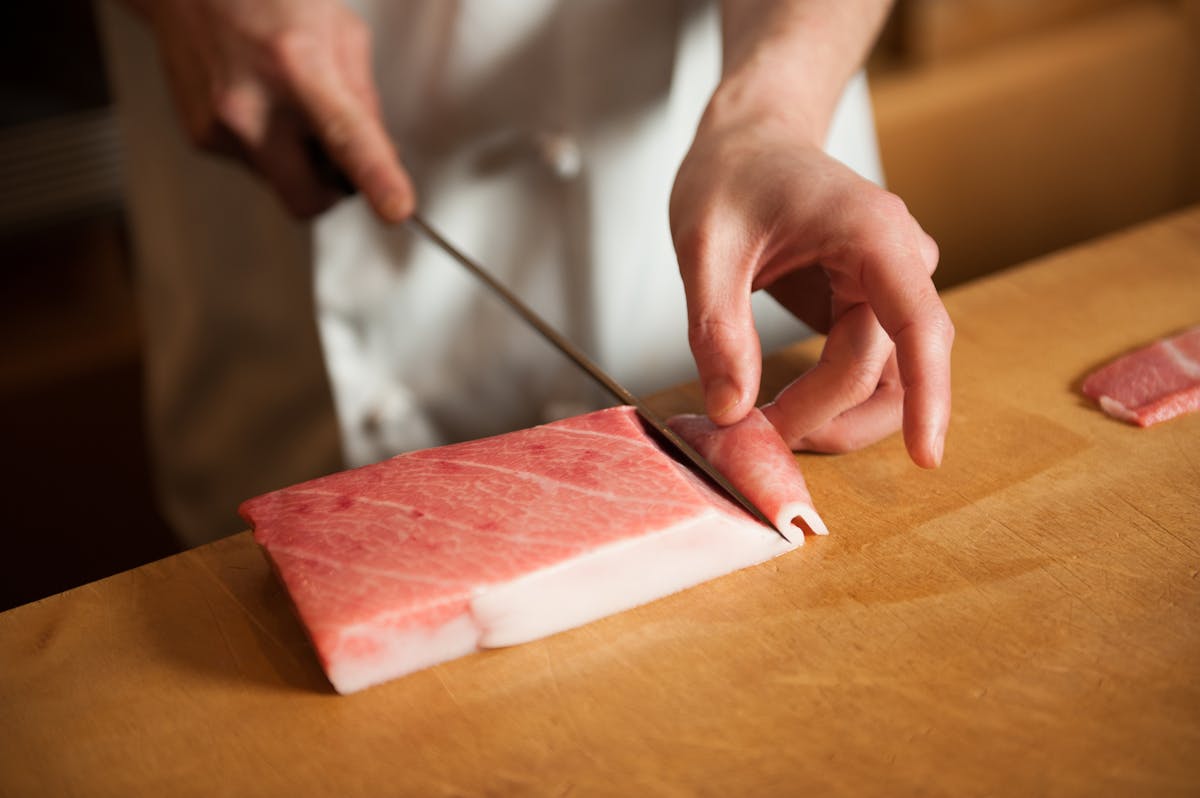 Explore the vast world of Japanese cuisine beyond sushi and sashimi.
From bustling izakayas to cozy ramen shops, Japan offers a wide array of delicious dining experiences so that you'll never go hungry.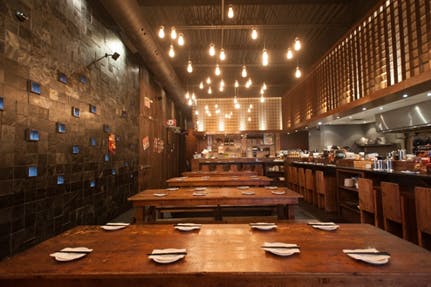 The cozy interior of a Japanese izakaya.
Izakayas
Izakayas are Japanese pubs where people can unwind with drinks and sharable dishes. Casual and unpretentious, they make the perfect after-work spot to hang out. Guests are welcome to either sit at a table or on traditional tatami mats with tables low to the ground. Throughout the night, guests can order small tapas-like foods and thirst-quenching drinks.
Ramen shops
In Japan, there are over 10,000 ramen shops that are sometimes referred to as ramen-ya or ramen-ten. Many of these restaurants just have a counter, a chef, and a ticket machine that asks guests to pay first to ensure prompt, in-and-out service. Every region also has their own unique version of ramen such as Hokkaido's miso ramen.
Tea ceremonies
Japanese tea ceremonies focus on the ceremonial preparation and presentation of quality tea. Performative and zen-like, this unique artform is considered as one of the three classical Japanese arts of refinement. Guests and hosts are dressed in traditional kimonos, and they are served traditional sweets with tea.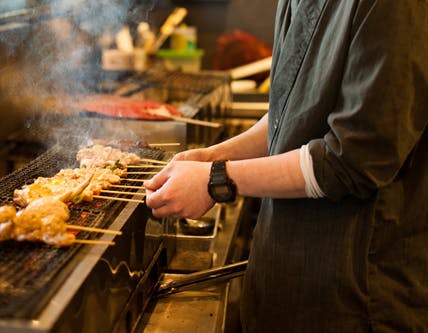 Grilling skewers at a yakitori-ya.
Yakitori-ya
Yakitori-ya are compact shops that sell yakitori, Japanese chicken skewers, and kushiyaki, grilled skewers. They go wonderfully with cold beers and sake, making them a great option for an after-work snack to wind down. Often, you'll find small carts and stalls that sell these delicious morsels at festivals and busy streets.
For an authentic Japanese dining experience, book your table at JaBistro for quality sushi, sashimi, and cocktails.